Apollo Oncologist send Rs 10 crore Defamation notice to patient's kin for derogatory Facebook comments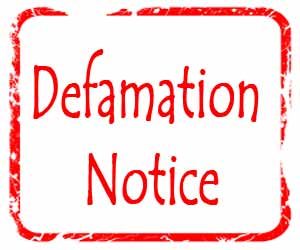 Kolkata: On account of alleged derogatory comments on the social media platform Facebook, a radiation oncologist associated with the Apollo Gleneagles Hospital Kolkata has now sent a Rs 10 crore defamation notice to the kin of a deceased patient
The patient had died in 2018, during the course of the treatment at the hospital. The patient's kin then resorted to the social media platform, alleging that the patient was not provided proper treatment at the hospital, even going on to imply that the doctors at the hospital had laid a death trap for money, adding that the doctors had conspired to kill the patient.
" We need to ensure that the Dr ****** ***** does not end up murdering anyone beyond this point under the banner of being a doctor," the Facebook post further added.
Responding to the said post, the doctor sent a defamation notice demanding the publication of an apology. The notice denied any allegations made by the client, adding that even the proceedings started by the patient's kin before the West Bengal Clinical Establishment Regulatory Commission now stands dismissed.
"The said posts are false. Our client has treated Mr. ***** *****, during his hospitalization in Apollo Hospital, to the best of his ability and as per standard clinical protocols. The allegation of improper treatment carried out by our client is false, vexatious and defamatory. The statements that our client has misled the family of the patient; that our client laid a death trap is false and defamatory. It is denied that the death of the patient was caused by improper treatment as alleged. Statements made in the posts of the addressee No. 1 are completely false, defamatory and are not borne out from the records. The post has also cast severe doubt on the competence and respect, reputation and integrity of our client." the notice stated


" Our client strongly urges you to avoid, cease and desist from making and/or posting and/or publishing any unveri ied, speculative, incorrect, false, frivolous, misleading, derogatory and defamatory statements maligning our client on such a sensitive subject relating to medical treatment of a patient of our client without verifying the truth of the same. We also call upon you to immediately publish and/or post a suitable apology in terms to be approved by us on our client's behalf and call upon you to give us your assurance and undertaking in writing that you will not upload similar posts/allegation concerning our client. You are also called upon to publish/post such assurance and apology within a period of 7 days hereof, read the notice by the lawyers of the doctor." the notice added

"We have also been instructed that our client reserves its right to claim damages from you jointly and severally for a sum of Rs.100,000,000/- (Indian Rupees One Hundred Million only) for lowering our client's reputation on your failure to comply with this notice," the notice further stated.