Assam: four more medical colleges announced by Nadda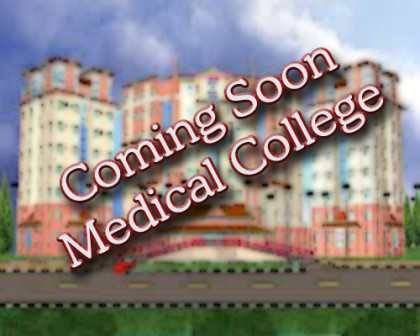 Four more medical colleges are likely to come up in Assam, as stated by the Union Minister for Health and Family Welfare Jagat Prakash Nadda. Nadda was in Assam recently for the the foundation stone laying ceremony of the Super Speciality Block at the Assam Medical College and Hospital here.
During the inauguration ceremony, Nadda also elaborated on the five-storeyed facility which would in-house 192 beds, 62 ICU beds and five operation theatres and cath lab. The facility is being set up on a budget of Rs 150 crore.
The location for the aforementioned medical colleges will be at Nagaon, North Lakhimpur, Dhubri and Diphu. As further implied by Nadda, four district hospitals of Assam are to be converted into medical colleges, as proposed by the Central government. The budget estimated for the upgradation is Rs 189 crore for each college to convert it into a hospital. An allocation of Rs 22 crore has already been made, and the rest of the amount will be sanctioned in phases.
As reported by
Assamtribune
, Nadda added that his ministry had developed a health programme for the rural population in and around tea gardens. Considering the fact that out of 793 tea gardens in the State, only 527 tea gardens (66 pc) had hospitals and 266 tea gardens (34 pc) did not have functional hospitals, the minister said that health care services to the entire population living inside and outside tea garden areas were of utmost priority to the Government. "Diagnostic, drug and referral transport facilities in the tea garden hospitals will be supported by us to strengthen the health care system in the tea gardens," he said.
While highlighting the features of the Super Speciality Block of the AMCH, the minister said that the five-storeyed facility would have 192 beds, 62 ICU beds and five operation theatres and cath lab.
The Super Speciality Block will come up at a total cost of Rs 150 crore, out of which Rs 120 crore will come from the Government of India and the rest Rs 30 crore will be from the Assam Government.