Assam: Health official Arrested for Taking Rs 25,000 Bribe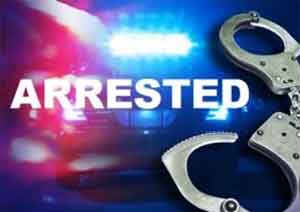 Guwahati: A Head Assistant in the Office of the Joint Director of Health, Sivasagar district of Assam has recently been arrested after the police caught him red-handed while receiving a bribe of Rs 25,000 at his residence.
Police said that the accused, Boloram Borgohain, was arrested from his residence at Madhupur, under Demow police station in Sivsagar, by sleuths of Directorate of Vigilance and Anti-corruption bureau.
The arrest was made on the basis of a complainant by one Kantaram Doley and his wife after Borgohain had demanded Rs 50,000 to stop a transfer order of Doley's wife.
His house is being searched by the team of officers from DV&AC.
He shall be brought Guwahati for production before the Special Court.