Assistant professor, SCB medical college arrested for showing Undue favour to pharma Cos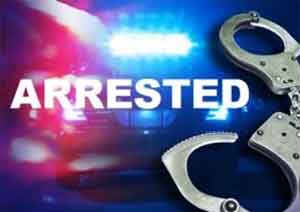 Bhubaneswar: The state vigilance wing has arrested an assistant professor of SCB medical college on charges of cheating and misappropriation of funds.
The police have charged Dr Sudha Sethy for showing undue favor to pharmaceutical companies by prescribing costly drugs to poor patients visiting SCB and causing loss to state government. Along with the Dr Sudha Sethy, the bureaucrats also registered a case against another doctor of haematology department Dr Rabindra Kumar Jena. It is suspected that Dr Jena is the prime accused of the of the crime. The officials could not arrest Dr Jena as he was absconding.
"We raided Jena's house but he was not present there. Our teams are conducting raids at different places to nab him," a senior vigilance official told TOI.
The vigilance department had launched the probe following allegations of abuse of official position, a show of undue favour to pharmaceutical companies and embezzling funds while treating patients under the OSTF, it said.
Dr Sudha is the haematology department's nodal officer of Odisha State Treatment Fund(OSTF) scheme, launched by the state government in 2011 for providing financial assistance to poor patients for treatment. As per norms, nodal officer with approval from the head of the department sends an estimate of treatment expense of a poor patient availing OSTF benefits to revenue divisional commissioner for sanction of funds, reports TOI
On basis of the complaints, the vigilance team raided at Jena's residence and found amassing assets disproportionate to his known sources of income and availing junkets from pharmaceutical companies. During the vigilance screening, the officials also found that Jena had been to different foreign countries on leisure trips many times in last few years.
"Due to the corruption, the state government had to spend on medicines of the particular company unnecessarily even though it's cheaper version was available in SCB. Even the patients had to suffer as the money sanctioned to them under OSTF was exhausted in middle of the treatment as they were prescribed costly medicines," said a senior vigilance official told the daily
After enquiry, the vigilance cell registered a criminal case yesterday against two doctor professors and some pharmaceutical companies, the statement said.