Associate Professor Alleges harassment by Seniors : HC orders Inquiry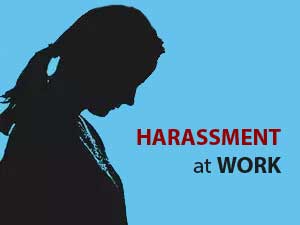 Bengaluru: In order to investigate the allegations surfaced via a petition filed by a government doctor, who alleged harassment at her workplace while also alleging irregularities in a government hospital's administration, the Karnataka high court has issued notices to the state government and other authorities.
The petition was filed by one Dr Alkarani T. Patil, an Associate Professor at the state-run Indira Gandhi Institute of Child Health (IGICH), who alleged that she is being 'harassed, bullied and discriminated against' by a senior colleague and the medical superintendent who allegedly 'uses filthy, abusive words against her in front of her colleagues... and has deliberately isolated her from her colleagues by threatening them', reports The Hindu.
Her petition further submitted that despite the direction issued by the Karnataka State Commission for Women, the institute allegedly failed to conduct an inquiry into her allegations.
Dr Patil added in her petition that the promotion prospects of several senior associate professors, including that of the petitioner, who all have served the institution sincerely for the past several decades, are in jeopardy and blocked by the two doctors who are related to each other.
The petitioner has also alleged that the hospital has been violating norms of the Medical Council of India (MCI),
Upon observing the matter, honorable Justice A.S. Bopanna passed the order and issued notices to the state government, IGICH, MCI as well as the commission, seeking directions to hold inquiries on her said complaints against the hospital.