Aster DM Healthcare plans IPO, eyes acquisitions in India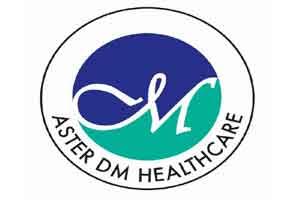 New Delhi: Dubai-based Aster DM Healthcare plans to come out with an initial public offering in India, where it is looking to expand substantially for which it is also scouting for acquisitions.

The company, which operates a total of 15 hospitals, 80 clinics and 200 pharmacies in the Middle East and India, has earmarked an investment of Rs 250 crore in India in 2016 on three hospital projects.

"There is a big opportunity in healthcare in India as there is a huge demand-supply gap. We are looking to expand our operations substantially," Aster DM Healthcare Chairman and Managing Director Azad Moopen told .

He, however, declined to share details of the expansion citing silent period due to the company's upcoming IPO under which it is looking at listing in India this year.

At present, majority stake is held by promoter family of Azad Moopen and over 30 per cent by PE firms. Moopen declined to elaborate on the amount of fund planned to be raised from the public offer.

In India, Aster DM Healthcare currently has three hospitals in Kerala, two in Maharashtra and two in Telangana and is looking at a total of 2,700 beds in India across facilities by 2016.

This year, it will commission a 500-bed hospital in Bengaluru, Aster CMI, besides adding to its large facilities Aster Medcity in Kochi and Aster MIMS in Kozhikode.

Overall, the company is planning a 35 per cent increase in number of beds with addition of 850 beds across Bengaluru (500 beds), the UAE (two hospitals with 250 beds) and Qatar (80 beds).

"We will continue to focus on growth in West and South India. For that we are also open to acquisitions of brownfield projects," Aster DM Healthcare Executive Director and CEO (Hospitals and Clinics, GCC) Alisha Moopen said.

The idea is to acquire standalone facility with 250 beds or above if it is in states where the company is already present or a network of multiple units if it is in a new state, she added.

Aster is not new to acquisitions and recently it had acquired a majority stake in Sanad Hospital in Saudi Arabia for Rs 1,600 crore in one of the largest healthcare acquisitions in West Asia.

In the financial year 2015, the company had a turnover of around Rs 3,800 crore with majority of revenues coming from GCC (Gulf Cooperation Council) operations.