Aurangabad: MGM Hospital and Global Hospitals join hands for liver transplants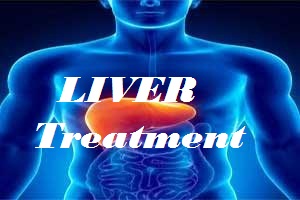 MGM Hospital in Aurangabad in association with the Global Hospitals, known as one of the best liver transplant hospitals in Mumbai, will now focus to deliver complex liver surgeries and cadaver liver transplant procedures in Aurangabad.
The decision was recently taken after a team of experts in liver transplant  from Global Hospital, Mumbai visited officials at the MGM Hospital recently.
The important decision comes in the wake of a rising scenario where the need of liver donors supersedes the slowly rising number of cadaver donations in Maharashtra. More concerning is the emerging obvious scenario of public hospitals still struggling to perform such complex surgeries.
However, as implied by Pravin Suryavanshi, deputy dean, MGM College and Hospital, a liver transplant in any private institute costs up to Rs20 -30 lakh stands in sharp contrast to the subsidized cost to about Rs 11 lakh in a government hospital.
As reported by
TOI
, "A liver transplant in any private institute costs up to Rs18-30 lakh. With MGM being a charitable hospital, the complex liver surgeries and liver transplant would be made available at 30 -40% less cost," said Pravin Suryavanshi, deputy dean, MGM College and Hospital.
He said, "The objective of the tie-up with Global Hospital is that many patients suffering from complex liver ailments in the region cannot afford to get treatment in metro cities, as the rates are beyond their reach. Hence, to make expertise accessible the team of liver transplant specialists from Global would be performing surgeries at MGM and simultaneously the patients residing in the periphery would be benefited with the reduced cost."
"With available infrastructure in the city, we plan to start the complex liver procedures soon at MGM.
We will also start cadaver liver transplant and later on, live donor liver transplants would be undertaken," said liver transplant surgeon and head of liver department and hepato-biliary surgery, Global Hospitals, Ravi Mohanka.
"While Mumbai sees close to 300 patients suffering from end-stage liver disease, less than 10% of them manage to get an organ in Mumbai, according to liver transplant experts. Another 10% go to Delhi or Chennai, Hyderabad or Vellore in the hope of getting a transplant," said Parijat Gupte, a liver surgeon.