Bihar: Ayurveda Doctor shuts down clinic after getting extortionist threats for Rs 10 lakh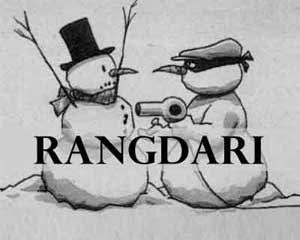 MOTIHARI: A ayurveda doctor at Champaran has filed a complaint in Turkauliya police station against the extortionists who have demanded Rs 10 lakh from the practitioner. The doctor has stopped going to his clinic out of fear, putting a lock outside his work place.
Dr Vinod Kumar Singh, who runs his clinic at Bairiya Bazaar near Motihari town under Turkauliya police station of East Champaran.
Dr Vinod received a letter from a eight year old boy who handed over the letter to the doctor on the instruction of a stranger.
Police said this was the first reported incident of a doctor being targeted for extortion in Bihar in the current year. This followed a lull of several months after several such incidents were reported in 2016.
Dr Singh, told the police that the sender of the extortion letter had warned him to pay up or be prepared to be killed.
SHO of Turkaulia police station Dharmajit Mahto confirmed the doctor that his complaint has been received and police is actively investing the case. He told HT, "Efforts have been initiated to catch the persons who had sent the threat letter."
It is reported that Amit Kumar, the younger brother of Dr Vinod, had been threatened by extortionist to pay Rs 5 lakh in June and Dr Vinod had lodged a case in this regard and police had arrested one extortionist.