AYUSH begins documentation of Ayurvedic medicines from 'Vaidyas': Naik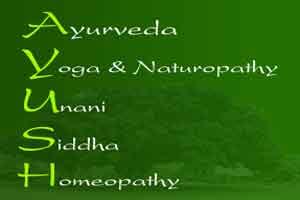 Mumbai: The Ministry of Ayurveda, Yoga and Naturopathy, Unani, Siddha and Homoeopathy (abbreviated as AYUSH) has begun documentation of Ayurvedic medicinal knowledge -- an ancient indigenous Indian system of medicine -- from 'Vaidyas' (Ayurvedic practitioners). More than 200 Vaidyas from Kerala have recorded their knowledge with the Union Ministry until now, Shripad Naik, Union Minister of State for AYUSH, told a group of media persons on Saturday night.

He said that Prime Minister Narendra Modi-led government has focused on indigenous system of medicines and have given priority to AYUSHMinistry. "There are hundreds of Vaidyas across the country. They are neither registered under any department nor they pass their knowledge to next generation. So we have decided to document their knowledge,"said Mr Naik.

He further said, "In the first phase, we approached to more than 200Vaidyas, convinced them and recorded their knowledge. The Ministry plans to offer royalty to those who have exclusive formula of indigenous medicines."The Ministry has set up All India Institute of Ayurveda in Delhi with facility of 200 beds and facilities of research, he informed and said the Ministry also plans to set up Ayurvedic Medical College in each district which would be run by state government. "There are several private Ayurvedic colleges across the country.

But there is not any government-run ayurvedic college. Hence, we have decided to support financially to the state to set up the college. We will provide Rs 12 crore for each college in everydistrict," said the Minister and added the AYUSH Ministry also plans to set up a separate university for Ayurveda.

While referring to lakhs of Panchkarma and Naturopathy centres sprouted across Kerala, Mr Naik pointed that the Ministry has planned to chalk out guidelines for such centres so that people would get treatment from authentic practitioner.

"We will bring rules and regulations for Naturopathy centres. Later,it will be mandatory for every centre to register and follow the rules," added the Minister.