AYUSH practitioners likely to practice at primary health care level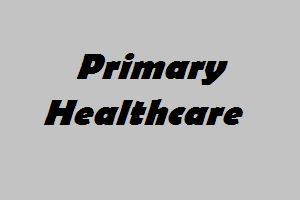 The ongoing as well as long- going debate of allowing ISM doctors to practise allopathy seems to be stirring up conversations yet again. It seems like the government is further inching towards approving AYUSH practisioners  to practise modern medicine at the primary health care level

A news in ET has reported this recent development, implying that the Group of Secretaries to  PM has backed this fundamentally, and at present, health ministry has already spun into action on the matter.

It has been further proposed to introduce a "Bridge course for Ayush practitioners for primary healthcare". The health ministry seems excited about the proposal by the Group of Secretaries, and has already given its nod in principle by working out a MoU for a bridge course with IGNOU.

This programme has set itself an ambitious deadline of creating three lakh versatile practitioners in the next three years. Nurses for the practice at primary health level are also expected to be churned out following the program.

The whole matter is however, ultimately subject to an approval from the Medical Council of India. The health ministry is further reported to be in discussion with the council to get clearances to allow them to prescribe allopathic medicines.

This development is being seen as a handy solution to efficiently handle the situation at primary health centres which deals with basic medicine, immunisation, elementary drugs for minor ailments, antenatal, natal and postnatal care, common childhood diseases. There is a reported shortage of doctors at the primary health centres for handling the growing menace of anemia, malnutrition, pneumonia, diarrohoea, communicable diseases besides the 'challenges of new lifestyle diseases' gaining stand as a serious public health challenge.

However, the Indian Medical Association (IMA) is not in favour of allowing Ayush doctors into the new system of medicine. While its recognises MCI's figures on shortage of doctors, IMA is in favour of its own set of recommendations which includes changes at the post graduation student level such as a better professor student ratio, wider inclusion of rural experience for PG admissions, tele doctors to provide better accessibility to rural patients and deployment of e-doctors to manage primary health care.

" In Maharashtra, we have already moved court against the move to allow homeopathy doctors to prescribe modern medicines after a bridge course," Dr A Marthanda Pillai, president of the Indian Medical Association told ET. Dr VD Tembhurnikar, Secretary General of the National Integrated Medical Association (NIMA) that represents the Indian System of Medicines graduates, argues that the opposition was only depriving the really needy people from medical assistance "IMA has been opposing this very strongly but the fact is they should look for the health facilities for the needy and poor."