What is meant by AYUSH? Ministry releases standard definition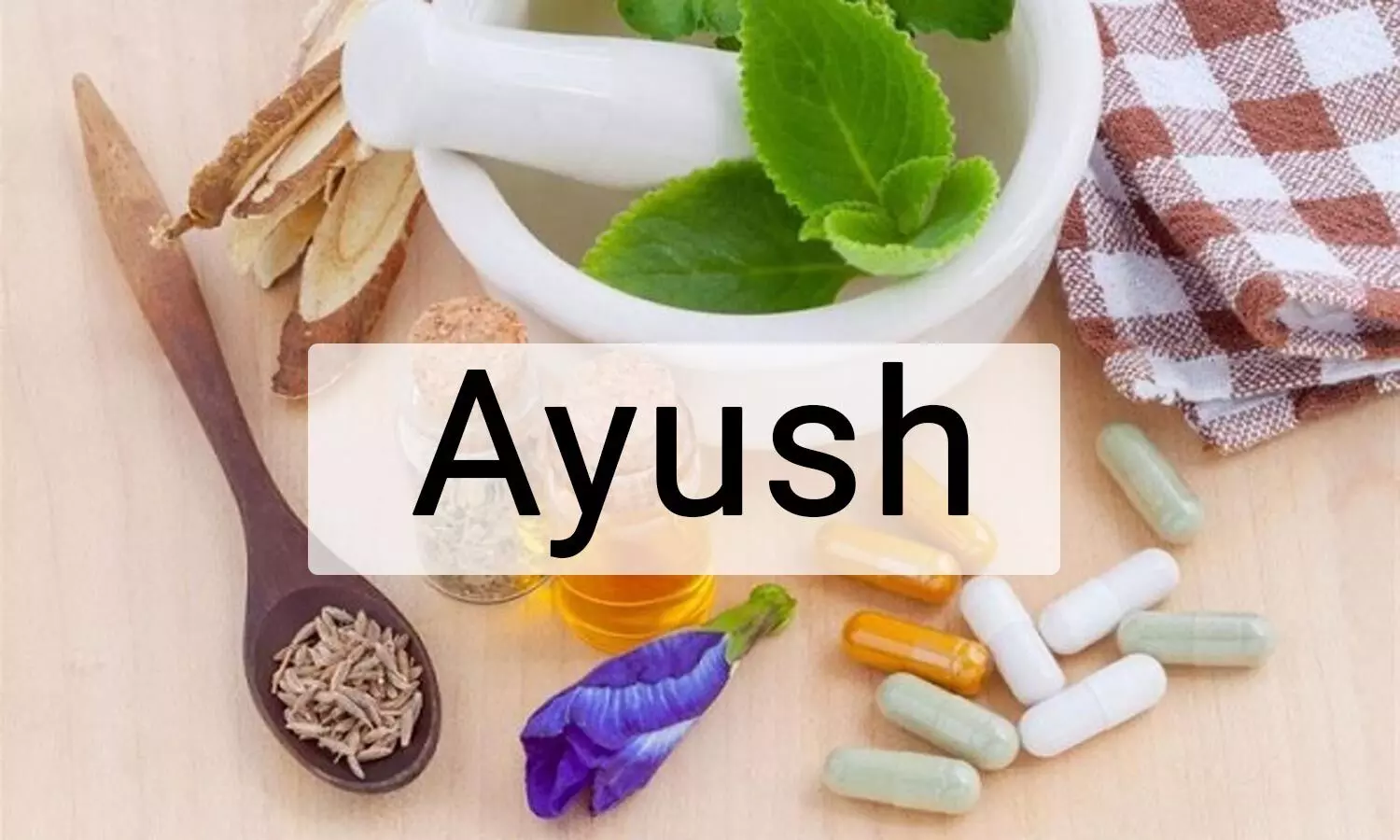 New Delhi: With a recent memorandum, the Ministry of Ayurveda, Yoga & Naturopathy, Unani, Siddha and Homoeopathy has released the standing definition of the term AYUSH and called for its appropriate inclusion and usage by the respective government authorities and medical institutions.
Since a while now, "AYUSH" became popular as the acronym for five traditional systems of medicine -- Ayurveda, Yoga and Naturopathy, Unani, Siddha and Homoeopathy. However, with more traditional systems of medicines such as Sowa Rigpa, naturopathy etc coming into prominence. the Ministry has once again decided to have a more holistic definition
With this background, the ministry has announced a standard definition explaining the meaning of word AYUSH as follows after intensive deliberation at the competent level:

Meaning of AYUSH in English: - Traditional & Non-Conventional Systems of Health Care and Healing which include Ayurveda, Yoga, Naturopathy, Unani, Siddha, Sowa Rigpa and Homeopathy, etc
Meaning of AYUSH In Hind - पारम्परिक एवं गैर एलोपैथिक स्वस्थ्य परिचर्या और उपचार द्वारा पद्धितियाँ जिनमे आयुर्वेदा, योग, प्राकृतिक चिकित्सा, यूनानी, सिद्ध, सोवा रिग्पा एवं होमियोपैथी इतियादी शामिल हैं
In its recent memorandum to various authorities, the Ministry also stated that the Commission on Scientific and Technical Terminology, Ministry of Human Resource Development (Department of Higher Education), Government of India has accepted the word 'Ayush' and the above definition explaining its meaning, vide letter no. 18-01/2020 (Ayush) dt. 25/02/2020 and included it/given a place in scientific and technical glossary viz. a glossary of traditional and complementary medical systems, related subjects, etc. It has also been included in the English/Hindi e-book edition of medical science terminology (surgery) and has been assured of its inclusion in other uses as necessary.

" You are requested to use the word "AYUSH" and its meaning as necessary and make it available in the publications related to your Ministry/Department/Directorate/Institute," stated the memorandum.
Read Also: AYUSH Minister launches dedicated Web-Portal for National AYUSH Mission, reviews activities