PHD Chamber of Commerce & Industry organizes Technical Session on Homeopathy amid COVID outbreak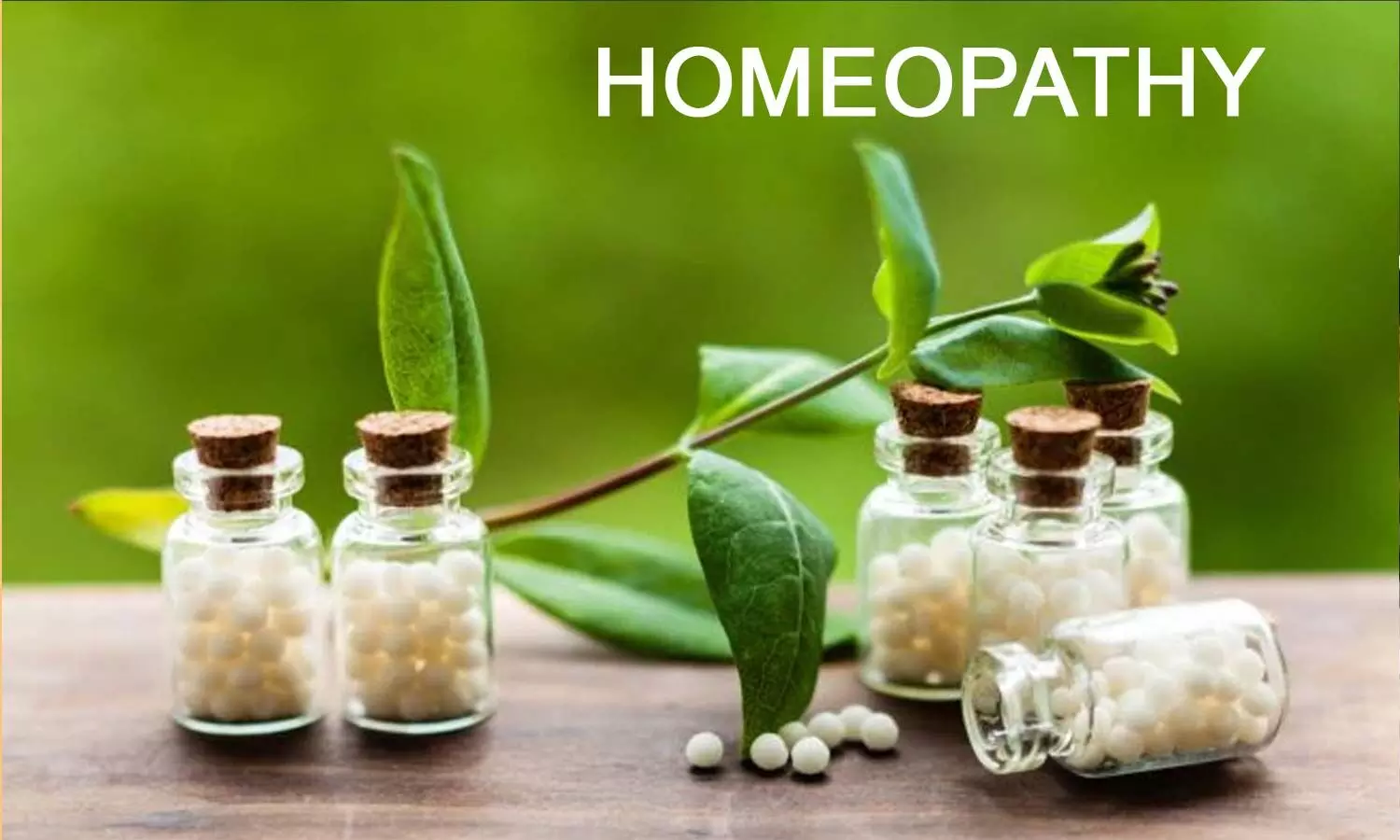 WHO working with CCRH, Ministry of AYUSH, GoI for working on the education standards and benchmark in Homeopathy colleges and CCRH and there is a need to allow adjuvant treatment of Homeopathy with Modern Medicine for Covid 19
New Delhi: PHD Chamber of Commerce & Industry organized Technical Session on Homoeopathy in Pandemic Times & Beyond on 22nd August 2020 on the second day of the International (3D Virtual) Health & Wellness Expo & Conferences-2020.
The eminent panellists present during the session were Dr. Anil Khurana, Director General In-Charge, CCRH, Ministry of AYUSH, Govt. of India, Dr. S.P.S. Bakshi, Chairman cum Managing Director, Bakson's Drug and Pharmaceuticals Pvt ltd, Dr. R N Wahi, Vice-President, South Delhi Homoeopathic Association and Prof. Satyendra K Rajput, Director, Amity University.
Dr. Anil Khurana shared that WHO working with CCRH, Ministry of AYUSH, GoI for working on the education standards and benchmark in Homeopathy colleges and also appreciated the fact that NEP will also ensure that Indian medicine module is taught to the Medical students of modern medicine.
He added that the current pandemic has affected the entire world. He said that looking Homeopathy played an important role in the Spanish Flu pandemic and so is it in this Pandemic COVID 19. He said Homoeopathy has been successful in treating patients with mild symptoms. He said that this pandemic is very different as compared to other virus or flu experienced by the world, as this highly affects the people with low immunity due to co-morbidities and old age. He said that the council has sent a scientific advisory and research work is in progress. He said homoeopathy has played a strong role in the recovery of many patients.
Dr. Khurana said that CCRH is doing various researches, multicentric studies, clinical trials and collaborating with many organizations, various private hospitals and the AYUSH Industry. He said Homoeopathy has got recognition earlier as well in treating various diseases with no side effects. He emphasized that a module of Homeopathy should be incorporated in the education system and also a benchmark for the same should be brought in place. He also talked about the free distribution of Homoeopathic medicines to all the policemen in Delhi, Punjab and Gujarat by the State Governments, which helped them in fighting with the pandemic and appreciated the role of the Industry which came forward for this initiative.

Dr. S.P.S. Bakshi said that there is a need to allow adjuvant treatment of Homeopathy with Modern Medicine for Covid 19. He cited his own experience fo recovery at Sir Gangaram Hospital where he was allowed to have modern medicine and saherd that he recovered in a record number of three days from his fever. Homoeopathy has been very successful in curing various diseases and viral infections. He said it is also successful in treating patients who are asymptomatic. He also said that a collaborative approach is required and Homoeopaths should work together with allopath doctors for better results. He also urged that the Govt. of India should allow Homoeopathic hospitals for treating the Covid patients and Civil Hospitals to allow parallel homeopathic treatment to patients.
Dr. R N Wahi said that the history of Homoeopathy is very unique in curing various severe diseases in the past and will also be successful in the future. He said homoeopathy has potential in treating COVID patients with mild symptoms. He mentioned that homoeopathy medication could play an important role and treat patients suffering from the pandemic. He further mentioned about the various immunity boosters available in the market, which could be very useful during Covid period. He said the Govt. Of India should take some important measures for the growth of the homoeopathy fraternity and some regulations are required to be implemented for the Industry.
Also Read:AYUSH ministry extends last date of applications for Establishment of new homeopathy colleges, increase in seats

Prof. Satyendra K Rajput talked about the recent guidelines put in place by the Ministry of AYUSH, Govt. of India about the AYUSH System of medicines. He also mentioned that Amity University will be soon signing an MOU with the CCRH and will be working together for taking the homoeopathic system ahead. He also mentioned that we need to work towards the enhancement of the acceptability of Homoeopathic system among people and the perception needs to be changed.

The session ended with a formal vote of thanks by Mr. Vivek Seigell, Principal Director, PHD Chamber thanking all the panellists, attendees of joining the session on Homoeopathy and informed that PHD Chamber was the first to take an initiative bring talk about Mainstreaming AYUSH in 2014 and the way Sir Gangaram and Medanta hospitals have gone ahead there is a need for the same across other private and public health hospitals