Regularise or transfer 49 homeopathy students whose admission were revoked after 3 years: Haryana Govt to Ayush Ministry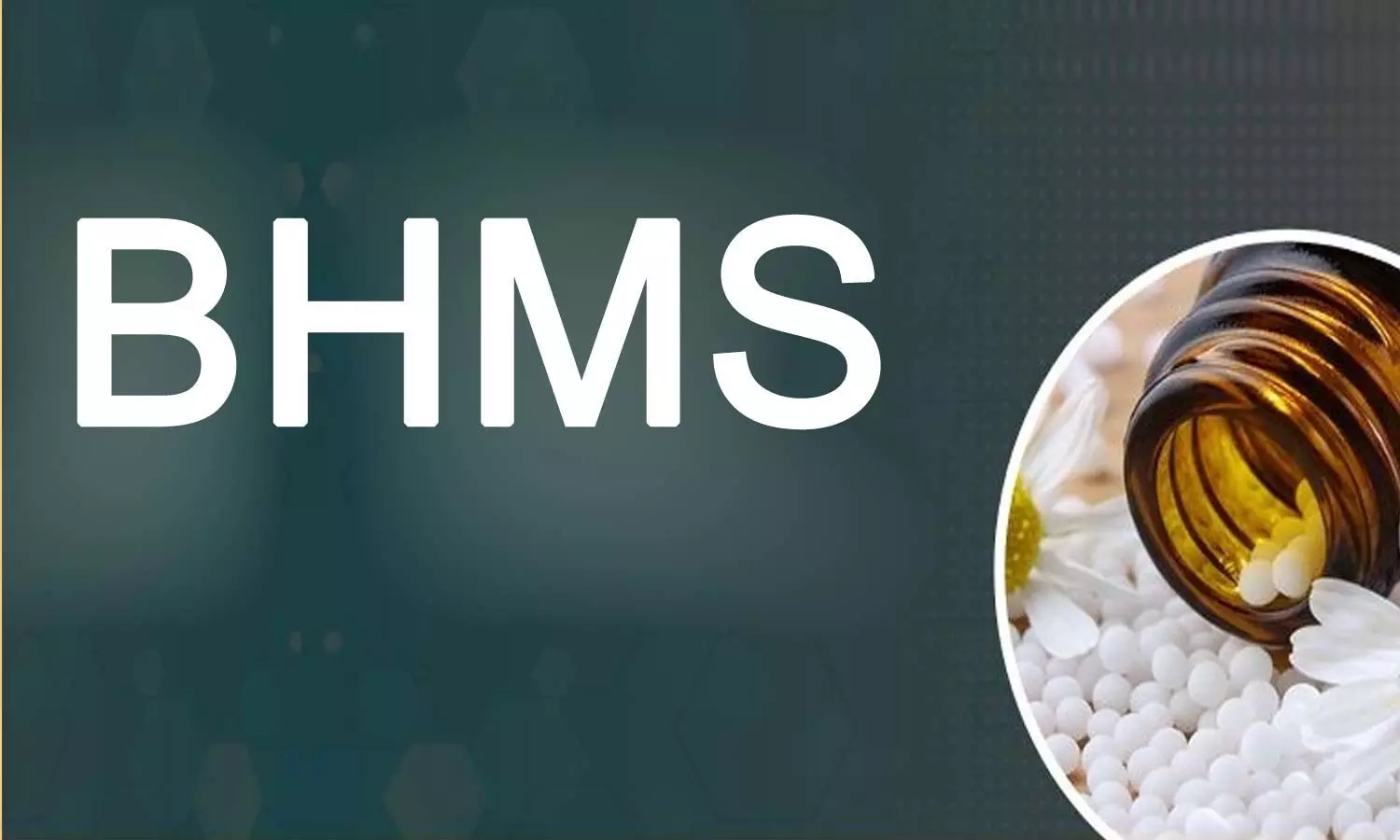 Haryana: In a silver lining to 49 students of JR Kissan Homeopathic Medical College and Hospital in Rohtak, the Haryana government has submitted a letter to the Union Ayush Ministry seeking to regularize the admission of these third-year medicos of 2016-17 batch, pursuing the Bachelor of Homeopathic Medicine and Surgery (BHMS) course from the institution.

The government has further asked the Ayush Ministry to allow the students to appear for their BVHMS exams. This came after the admission of the students pursuing the course from the institution were suddenly canceled last year after three years of pursuing the course.

The aggravated medicos objected to the decision of the authorities and observed a strike on the premises of PT Bhagwat Dayal Sharma University of Health Sciences (UTS) in Rohtak for at least a week.
One of the protesting students told
The Tribune
that "We had duly cleared the entrance exam and got admitted to the college after undergoing the counseling process. We studied for three years and cleared the exams of the first two years. However, a few days prior to our third-year exams in 2019, we were abruptly told that our admissions had been canceled."
Now, the state government has finally taken an initiative to approach the Ayush Ministry in order to regularise the admission. Previously taking cognizance of the plight of the students, the Haryana government formed a committee comprising the Additional Chief Secretary of the Department of Medical Education and Research and Health to look into the matter and to take necessary steps.
The recently moved letter stated that "on the basis of the recommendation of the committee, it is requested that the letters issued by the Government of India, Ministry of Ayush may kindly be withdrawn and the admissions of 2016-17 batch students be ex post facto regularized, with permission to appear for BVHMS examination. Otherwise, the students of 2016-17 Batch be shifted to another homeopathic college in neighboring States or Union Territory with the direction to the college authorities to refund the proportionate fees for the remaining period in the best interest of the students."
A copy of the letter has been forwarded to the Vice-Chancellor of Pt. BD Sharma University of Health Sciences, Rohtak also. All the 49 medicos are now earnestly waiting for the response of the Union Ministry.
The medicos have appreciated the step of the state government and are expressing their gratitude via social media platforms.
Source : with inputs