World Homeopathy Day Special: Understanding Homeopathy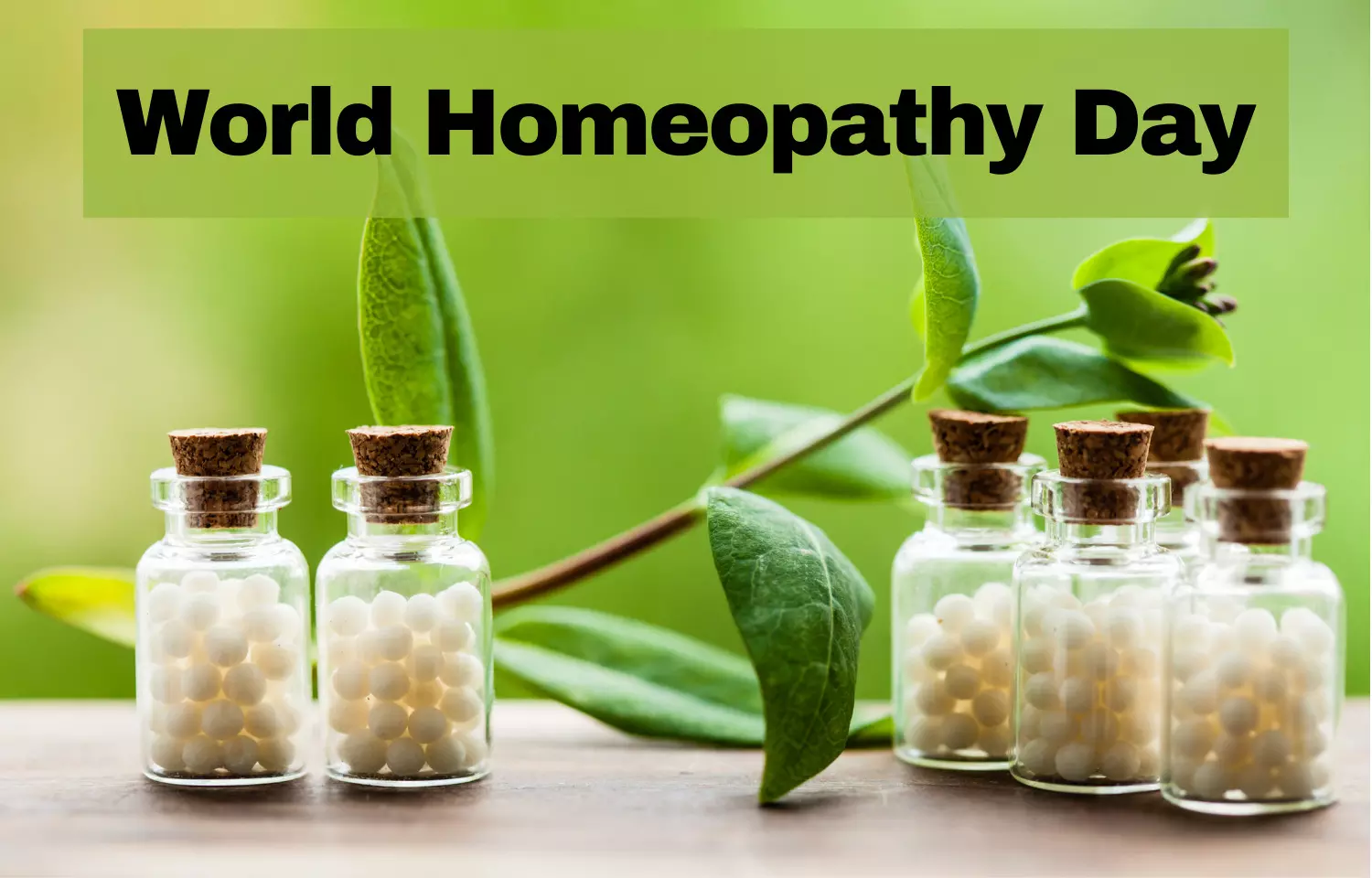 New Delhi: World Homeopathy Day is observed every year to acknowledge the contribution of homeopathy to mankind. It is observed on 10th April to appreciate the life and legacy of a German physician Samuel Hahnemann, the founder of homeopathy.
Homeopathy is a science that is recognized by the Central Council of Homeopathic Studies to treat diseases and patients.
Also Read:Haryana To Get First Shri Krishna Ayush University at cost of Rs 500 crore
Homeopathy was created in 1796 by Samuel Hahnemann. Hahnemann rejected the mainstream medicine of the late 18th century as irrational and inadvisable because it was largely ineffective and harmful.
He advocated the use of single drugs at lower doses and promoted an immaterial, vitalistic view of how living organisms function.
Homeopathy is Safe and its medicines are prepared from tiny amounts of proven healing substances derived mainly from plants, minerals, and animals. They are given in very minute doses so that they are non-toxic, and are very safe.
Homeopathy is Effective and Fast Acting and homeopathic medicines act fast in restoring optimal health. Homeopathic prescribing is effective in both acute and chronic conditions.
Homeopathy is a treatment for all Life's Stages because homeopathic medicines are safe for everyone and there is no risk of toxicity or side effects. Homeopathy is ideal for all life stages including pregnant women. In the treatment of allergies and asthma, homeopathy looks for the underlying problem in each patient and provides long-term medications to combat it.
Homeopathic medicines are much less expensive than conventional prescription drugs because they are generic, non-patented, and non-patentable medicinal substances produced at low costs.
Homeopathic medicines are aimed at improving the level of health by stimulating the self-regulatory mechanism. Improving the level of health implies reducing any disease process as well as the susceptibility to illness and disease. That means that it is not limited to certain diseases but is universally applicable to all kinds of diseases homeopathy should be a first-choice treatment instead of a last resort.
Homeopathic medicine treatment can be of immense value. Homeopathy can even help if surgery is necessary. Homeopathic medicines can be given both pre-operatively and post-operatively to speed up healing and to counteract any effects of anxiety, shock, and anesthetics. In general, patients treated with homeopathy make a much more rapid postoperative recovery than patients who have not had this treatment.
Modern Homoeopathy has newly introduced a scientifically advanced system of homeopathy based on clinical practices which include some new concepts of development along with a traditional system of homeopathy.
Modern homeopathy completely recovers the diseases and patient as a whole in a physical, mental and holistic way in order to prevent relapse of diseases for the rest of life which is very essential and important. Most importantly, Modern Homoeopathy allows the treatment of multiple diseases with the same medicines at the same time, along with the rest of the existing treatment.
Homeopathy has been therefore considered a safe, effective and fast-acting, less expensive, and a self-regulatory mechanism treatment for all life stages.
Also Read:HC allows admission to 100 BHMS seats at TN Homeopathic Medical College after Centre denies permission Medical Dialogues Bureau consists of a team of passionate medical/scientific writers, led by doctors and healthcare researchers.  Our team efforts to bring you updated and timely news about the important happenings of the medical and healthcare sector. Our editorial team can be reached at editorial@medicaldialogues.in.