Ayushman Bharat emerges as core of development agenda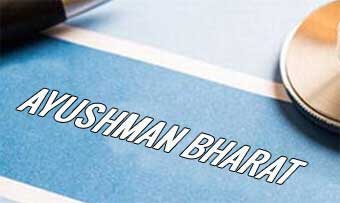 Puducherry: Health sector has finally but effectively emerged as the core of the country's development agenda with Ayushman Bharat, said member of on Sunday.
Addressing graduates of different disciplines at the annual convocation of centrally sponsored JIPMER after presenting awards to them, Paul said Ayushman Bharat represented a comprehensive healthcare vision and was an effort and initiative taken never before.
Also read:- All cancer treatment to be included under Ayushman Bharat
A number of health and wellness centres was being set upto strengthen the primary healthcare service under Ayushman Bharat, he said.
Expressing concern over shortage of specialists in the health sector, Paul said shortage of specialists was so profound that one shudders at the scenario. Although every year around 6.5 crore surgeries need to be done only 2.5 crore was being done now.
Also read:- Golden cards of 12.31 lakh beneficiaries made under Ayushman Bharat in Haryana: Health Minister Vij
The shortage of human resources is thus a challenge, he said.
Also, Paul called upon the medical professionals to ensure that the trust and faith society had in them was not not lost.
"We are revered by the society which is a legacy and treasure for us," he said while asking institutes to nurture excellence and values.
"Excellence and values go hand in hand in medical profession. Professionalism without humanism is incomplete," he said.
Medical graduates should don the role as academics and contribute as teachers, researchers and public health exponents or expertise, Paul said.
Also read:- India to have 40,000 PHCs under Ayushman Bharat by this year: Dr Harsh Vardhan
There would be no dearth in academic positions as 75 more medical colleges would be opened across the country in the next four years, he added. Earlier, the NITI Aayog member paid tribute to former Finance Minister Arun Jaitley who passed away on Saturday.