Bariatric surgeries up ten times in last decade: OSSI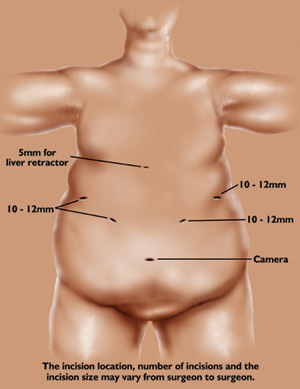 From 2-3 such surgeries in a month, the number of surgeries now reported in India is 50-60 in a month, and is likely to go up 5 times in a year, increase from 10,000 reported last year to an estimated 50,000

The Obesity and Metabolic Surgery Society of India (OSSI) has expressed a rising concern over the problem of obesity in India, with a special emphasis on childhood obesity. The concern comes in the wake of 10,000 cases reported for bariatric surgeries last year, and the number of such surgeries also up to 50-60 in a month. Blaming the sedentary lifestyle of today's children, affected by a stressful exam schedule and pressure, while relying on sitting technology interactions, the doctors have expressed worry.

As reported by PTI,

"While about 2-3 such bariatric operations (weight loss surgical procedure) were happening per month earlier in Delhi, now we see almost 50-60 per month. A record of over 10,000 such surgeries were performed last year in India and an estimate of 50,000 per year is projected by the specialists," said Dr Arun Prasad, vice president of Obesity and Metabolic Surgery Society of India (OSSI).

More than 200 specialists from India, US, Canada and UK participated in the two-day conference on bariatric surgery held at Indraprashtha Apollo Hospital here.

The leading health experts talked about the increasing problem of obesity in India and pointed out that the problem of childhood obesity becomes difficult to control at a later age, forcing people to take the help of surgical procedures to reduce flab.

Such a situation, according to experts, leads to a mismatch of body metabolism during the most formative years of the person, something that becomes very difficult to reverse at a later age.

"This is not easy now as the body is already poised at a different level and metabolism is now skewed. Last resort for many individuals is bariatric or weight loss surgery which is now increasingly becoming a surgical speciality of its own," Prasad said.

The conference emphasized the importance of sensitising children and young parents about the issue.

"A chubby child is not 'healthy'. Processed food and shortcut meals are the biggest culprits. This, combined with the lifestyle pressures of young urban families, make healthy eating a real challenge," they noted.