Bengal Govt introduces rotavirus vaccine in govt hospitals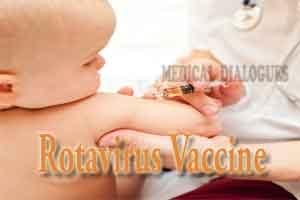 Kolkata: To immunize children from diarrhoea, the West Bengal Health Department has introduced rotavirus vaccine (RVV) in all the government-run medical college hospitals, district and sub-divisional hospitals, and health centres.
Rotavirus is a leading cause of diarrhoea in children less than five years old. The government has chalked out a detailed plan to vaccinate the children with this vaccine.
RVV will be administered orally to the children with a specially manufactured single-use syringe.
Trained health workers will be carrying out the vaccination programme, for which purpose the Health Department has started a comprehensive training programme involving 80,298 health workers.
A total of five doses of RVV would be given. Three doses will be given to all infants starting from six weeks of age while the last two would be administered on the children attaining the ages of 10 weeks and 14 weeks, respectively, according to a statement issued by the Director of health services.
The statement also said the target of the Health Department is immunizing 14.65 lakh infants.
Bengal has very high coverage of vaccines (95 per cent fully immunized as per the Centre's Health Management Information System (HMIS) data for 2018-19. The State also has a strong public health system.
The State Government is quite hopeful that the acceptance and coverage of RVV will also be similarly high, which will be able to prevent deaths caused by diarrhoea, the statement said.
The rotavirus vaccine is a specific measure that can prevent severe diarrhoea by 74 per cent.
Meanwhile, The Bengal Government's successful dengue prevention programme got a boost recently with the Health Department's allotment of another Rs seven crore for the purpose.
For the last few years, dengue has been stopped in its tracks through year-round awareness programmes, involving health workers, municipalities, even Durga Puja organizers.
With this fresh allotment of funds, anti-dengue drives will be further intensified.
The Health Department is procuring anti-dengue kits and larvicide (for spraying in mosquito-breeding areas), and circulating them to all the districts so that proper steps can be taken before the situation can turn bad.
The Health Department is also asking district and civic body officials to ensure that the guidelines laid down by it are strictly implemented.
Read Also: Rotavirus Vaccine launched in Meghalaya