AIIMS Bhopal engulfed in nursing recruitment controversy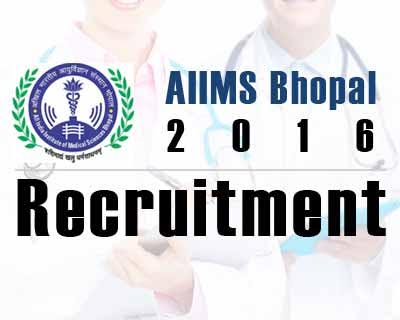 Bhopal: The Hiring process of nursing staff at AIIMS, Bhopal, through outsourcing carried out earlier this week, has caused quite a ruffle among the employees of the hospital. The hospital went through a fresh hiring process, despite the fact that it has 13000 applications for the posts of nurses pending for verification.

Sources in the hospital allege that the current recruitment done through outsourcing  had many Known-to AIIMS employees, joining; a discriminatory  act again. "AIIMS, Bhopal, administration has all along been critical of previous administration for hiring staffers through outsourcing. It is going the same route," said an employee, seeking anonymity. "If there was no advertisement, how is the process transparent," was his query.

Another controversy raking alongside outsourcing for nurses, is a delegation of outsourced and contractual employees of  the hospital, led by Sanjeev Dubey, approaching the Union Ministry of Health and Public Welfare (MoHFW) for a one-time relaxation and  permanent status for contractual employees.

Dubey clarified that they were seeking a one time relaxation, as they had been in employment at the AIIMS for a long duration of time. According to Mr. Dubey, the administration  did enjoy  discretionary powers in the matter.The move is supposedly backed by a powerful political lobby in the area; however, it is being met with opposition from the AIIMS administration and MoHFW.

The hospital administration, Deputy Director, (DDA), Mr. Neeresh Sharma, who was approached by the TOI rounded up  arguement by saying," outsourcing for employment was done, as there was need to fast track recruitment, to start more hospital services in the premier institution."

Clarifying the issue of 13,000 pending applications of nurses seeking jobs, Sharma stated, that their intentions were noble. According to him they had earlier, advertised for nurses on  contractual basis,however, the present recruitment needed to be hastened.  Scrutiny of  pending applications would have taken time, he stated. Mr. Sharma further clarified, that these positions were fillers for a three month period only. Mr. Sharma revealed that of the 20 nurses who appeared, only 10 had been selected. Calling the procedure undertaken presently,' a transparent one' Sharma revealed that the permanent position recruitments were on hold due to  a stay by the Madhya Pradesh High Court (MPHC).