Accusing Deliberate failure, Harassment by Ortho Faculty, Junior doctors at Patna Medical College go on Strike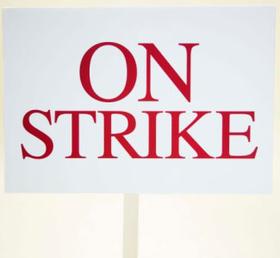 Patna: Junior doctors associated with the Patna Medical College and Hospital (PMCH) are observing strike accusing the administration of 'deliberately' failing them in their post-graduate examination.
The junior doctors of the premier healthcare institution had made allegations on the Head of the Orthopaedic Department that he used to pressurize students for prescribing medicines of particular brands. Failing to do so, the junior doctors were allegedly punished for not following his directions.
A junior doctor told the ANI, "Five students were failed as we had requested that patients should be prescribed medicines provided by the government or cheaper medicines."
Following the incident, the junior doctors went on a strike on Friday demanding the suspension of the accused senior
doctor
. The protesters alleged that on not following the directions of the accused, the said number of students in the department were failed deliberately in the PG medical examination. They demanded a re-evaluation of exam results and the sacking of the senior doctor.
Read Also: Medicos at Mettupalayam Govt Hospital on flash strike after Nurse, Doctor beaten up
PMCH Superintendent Dr Rajeev Ranjan Prasad informed the ANI that a three-member committee was constituted to look into the matter raised by the agitating doctors.
"We are trying to resolve the issue with the junior doctors. Hopefully, the strike will end soon. We have also written to the District Civil Surgeon to send more manpower", he further added.
Dr Shankar Bharti, PMCH Junior Doctors' Association (JDA) president told the
TOI
, 'The deadlock continued despite our daily meeting with PMC principal Dr Vidyapati Chaudhary. He has constituted a team to probe into the allegations. We demanded suspension of the accused doctor till the investigation is completed, but our demand remained unfulfilled. Although we reduced the number of demands, but there are a few that can't be neglected. When we tried to meet the higher authorities, they refused. The students who were failed and all the junior doctors want their papers to be re-evaluated.'
"We will continue the strike till they take any action," Dr Bharti added.