Bihar: Anti-cancer drugs allegedly being sold at high profit margin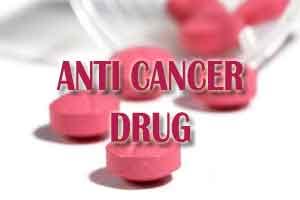 A special drive by the state drug authorities in Bihar has made a shocking revelation of anti-cancer drugs being sold allegedly at a profit margins-ranging from 50% to 80%.

This is in gross offence of the Drug Pricing Control Order (DPCO) rules, with Patna selling drugs at two to ten times of the original cost, and at a profit margin of more than the permitted 16%.

A price chart of 1,000 and odd drugs has been identified by the state authorities. The multiplying MRP cost of some of the drugs like Thalyx 100mg tablet's (with a landing cost of Rs 275 is sold at an MRP of  Rs 1001.9). Erlotirel-100's landing cost is Rs 4,082 while its MRP is Rs 10,500 .

The gravity of the offence can be further gauged with the fact that the traders are selling some of the drugs at a high price, even though their prices are ceiled as per the DPCO decided by the National Pricing Pharmaceutical Authority. The issue of selling branded drugs even though the cheaper versions are available has also been heightened in the report.

Now, the report on the matter is being sent to the centre, and it is clearly implies that all the stakeholders in the distribution of anti-cancer drugs are a part of this alleged loot. The distribution list includes stockists, , retailers, carrying and forwarding agencies and other liaison agents.

As reported by TOI, the authorities are in the process of slapping show-cause notices on the stockists, retailers and wholesalers concerned.

Meanwhile, 19 drug dealers have signed an agreement with the drug control wing, committing that they would not sell anti-cancer drugs at a profit margin of more than 25%. "This is the biggest achievement of the raids and checks we carried out," state drug controller Ramesh Kumar told TOI.