Bihar : Child and Mother care Unit at Jawaharlal Nehru Hospital by 2017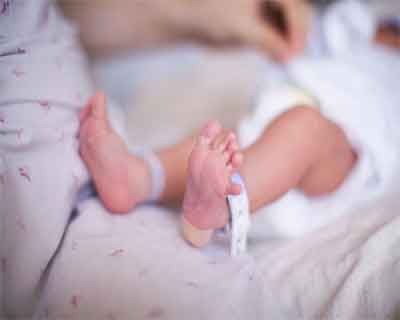 BHAGALPUR: In order to provide better healthcare facilities to mother and newborns, a 100 bedded mother and childcare ward is likely to become functional at Jawaharlal Nehru Medical College and Hospital (JLNMCH) by the end of 2017.
According to a source, "Unlike the existing maternity wards at the government hospitals, including primary health centres and referral hospitals, the upcoming mother-child ward will have hygienic and sanitized environment. It will also have all modern equipment."
With this mother and childcare unit, local patients will be benefited. As per the World Health Organization(WHO) data nearly 45,000 women die every year in India at the time of childbirth.
The new mother and childcare ward would have skilled birth attendants, who can handle obstetric and neonatal emergencies besides detecting the need for critical care. Also specialized doctors paramedical staff would also be appointed at the special ward.
Dr R C Mandal, Jawaharlal Nehru Medical College and Hospital superintendent told TOI,  "Work has already begun for establishment of the ward. We hope that it will become functional by the end of 2017 or early 2018". The health department sources said establishment of a mother and childcare unit was necessitated following death of women in absence of proper prenatal, intra-natal and postnatal care.