Bihar doctors seek voluntary retirement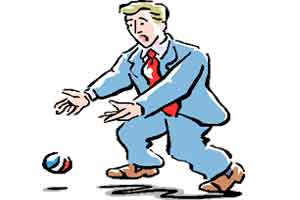 Around 24 doctors in the government hospitals in Bihar are reported to be seeking voluntary retirement citing health reasons. Most of these doctors are posted in faraway places such as Siwan, Gopalganj, Begusarai, Madhubani, Katihar, Rohtas and Bhojpur districts.

The state is already facing shortage of doctors, with around 75 per cent of doctor's post lying vacant. With around 24 doctors wanting to avail the VRS, the situation is likely to adversely affect the healthcare services in the state.

It has already been observed that people are now rushing to avail private treatment, and this situation will only cripple the state run healthcare infrastructure in the state.

The falling health of most doctors such as backbone trouble, gastroenteritis and liver as well as kidney disease — is the common reason. This VRS comes at a time when most of these doctors are scheduled to retire in the next two-three years.

As reported by a website, "We are looking into their problems and will consider their demand only after getting convinced," said Bihar state health services' director Dr R.D. Ranjan on Tuesday.

As per an official report, there are around 11,500 posts of doctors and teachers in the medical colleges and hospitals in Bihar. Out of them, only around 2,500 doctors are posted in government hospitals; the other spots lie vacant.