Bihar to have ultra modern hospital for cancer patients: Choubey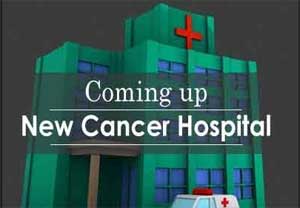 Patna: Union Minister of State for Health Ashwani Kumar Choubey announced that a health centre on the pattern of Tata Memorial Hospital in Mumbai would be opened at Muzaffarpur in the state for benefit of cancer patients.
Mr Choubey told newspersons here that on the initiative of the Centre, Tata Trust and Bihar government would open a health centre, equipped with the latest facilities in Muzaffarpur. He said that 125-bed hospital would be constructed in an area of 15 acres. The Union Minister said, the Centre was providing all possible assistance to improve the health facilities in the state. He said that hospitals in 9 districts of the state would be equipped with latest health equipment to ensure proper treatment of diseases like cancer also these hospitals would have facilities of chemotherapy and radiology.
Mr Choubey said that district hospitals in all 38 districts of the state would have facilities for preliminary test of cancer and treatment of disease. He said the Centre had sanctioned Rs 120 crore for Indira Gandhi Institute of Medical Sciences (IGIMS), Patna`s Oncology department and Rs 135 crore for Ophthalmology department.