Unfortunate: Body of Mumbai Gastroenterologist found in drain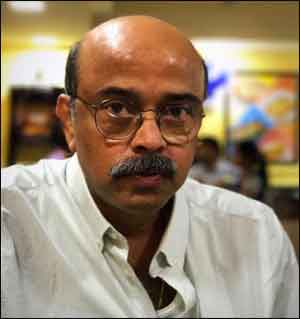 Mumbai: Renowned gastroenterologist of the Bombay Hospital Dr Deepak Amrapurkar's, who went missing on Tuesday near the Elphinstone Road station following heavy rain, the body was found in a drain near the seashore in Worli.
The 58-year-old Amarapurkar had left for home on Tuesday evening by his car but due to waterlogging on the road he asked his driver to drop him near the Elphinstone Road station and started walking towards his residence, a senior police official said.
The doctor went missing while he was walking towards his residence when it was pouring heavily, the official added.
"According to eyewitnesses, Amrapurkar fell in a manhole and police recovered his umbrella from near it," said Sunil Deshmukh, Assistant Commissioner of Police, Dadar Division.
The said manhole has been cordoned off and searches operation with the help of fire brigade and Brihanmumbai Municipal Corporation personnel is on, he said, adding that a missing complaint had been lodged.
Torrential rains pounded the metropolis throughout the day on Tuesday. The city gauged a whopping 298 mm of rainfall, the highest in a day in August since 1997.
Read also: 
Mumbai Rains: Renowned Gastroenterologist of Bombay Hospital goes missing, last seen near manhole