Botched abortion at 26 weeks kills student, Gynaecologist arrested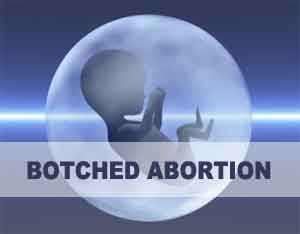 Hyderabad: The Medical Superintendent and the gynecologist associated with a Telangana Hospital have been booked by the police, after a botched MTP performed at the hospital led to the death of a 26 weeks pregnant woman.
The case is that of a 21 year old engineering student, who had allegedly approached Anusha Maternity Hospital and Nursing Home at 26 weeks of pregnancy for a medical termination of pregnancy (MTP). While its illegal to perform MTP beyond 20 weeks, the Hospital superintendent  and gynecologist Dr Girija Rani agreed to perform the surgery and quoted a bill of Rs 20,000 reports HT.
The attempt to abort however went awry, when after taking the pills, the patient began having excessive bleeding and she was then referred to another maternity hospital, where she was declared brought dead.
The parents of the girl, who claim to be unaware of her pregnancy, then rushed outside the said hospital and performed a dharna demanding the doctor's arrest.
The police have registered a case against the concerned doctor, hospital as well as the man with whom she was in relationship with and who had taken her to the private hospital in Vanasthalipuram in Hyderabad.
"Irrespective of whether the affair between the girl and her boyfriend was legal or illegal, conducting abortion is a crime. We have booked a case under Section 312 (causing miscarriage) and 314 (death caused by act done with intent to cause miscarriage) of the IPC," Vanasthalipuram police inspector S Murali Krishna told HT.
 The police were trying to find out if the hospital violated the guidelines by the Indian Medical Council and District Medical and Health Officer for abortions reports IANS.