Bring Hospitals, Nursing Homes under our Ambit: State Medical Council tells Maha Govt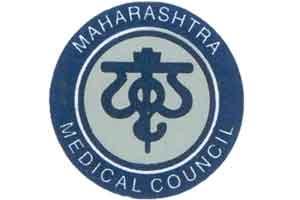 Mumbai: Asking for powers to take action against errant hospital and nursing homes, and clinics in cases of medical negligence, the Maharashtra Medical Council (MMC) has recently requested the Department of Medical Education (DME)  to widen the Jurisdiction power.
As per the present legal structure of state medical council, the authority can hear of Medical Negligence cases and take action against a registered medical practitioners/doctors but not organisations such as hospitals, nursing homes and clinics. As a result, it is not able to address any complaints related to such organisations,
The council has now in clear words requested to bring the hospitals, medical clinics and nursing homes in the legal jurisdiction of Maharashtra Medical Council (MMC).
Indian Express reports that one of the major triggers of the demand comes in a case in 2013 where a  Maharashtra based doctor Himmatrao Bawasker filed a complaint against a diagnostic chain which allegedly approached him to refer his patients to their clinic for tests.
However, the diagnostic chain claimed in the Bombay High Court that the MMC only has legal right to conduct hearings against individual doctors, not companies. "The case stands unheard in the council despite there being evidence that a cheque was offered by the diagnostic chain to the doctor. The practice is unethical," Dr Shivkumar Utture, MMC president told The Indian Express
Meanwhile, in response to the MMC's request, the state government officials said the Maharashtra Medical Council Act, 1965, will need to be amended for which approval from the judiciary is necessary. Medical education secretary Sanjay Deshmukh told the daily, "We will have to look into the proposal and recheck its status."