Britain's National Health Service to administer meningitis B infection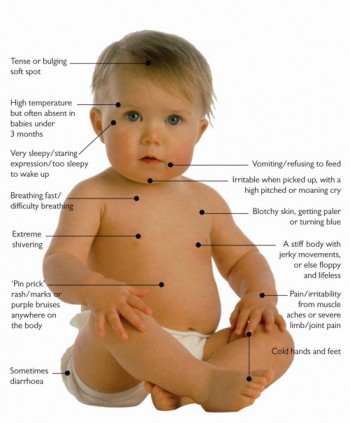 Britain's National Health Service (NHS) is reportedly the world's first public health body to agree to administer a new vaccine against the potentially deadly meningitis B infection.
The meningococcal disease in children can prove fatal for infants in one of ten cases; however, it can be properly controlled by vaccine. Under this new development, all newborn babies in England and Scotland are to be offered a vaccine to combat meningitis B from September, the government has announced, as reported by BBCnews.com.
The 
Men B vaccine
 will be given to babies at two months, four months and 12 months old.
Meningitis is an infection of the meninges - the membrane that surrounds the brain and spinal cord. Meningococcal bacteria are common and carried harmlessly in the nose or throat by about one in 10 people. Anyone can get meningitis but babies and young children are most vulnerable. Symptoms include a high fever with cold hands and feet, agitation, confusion, vomiting and headaches
In this case, the vaccine developed by the NHS, has the potential to prevent over 4000 cases under five, as said by some experts.
"We, along with our supporters, have campaigned for over two years to see the ground-breaking vaccine free on the NHS," Steve Dayman, founder of the charity Meningitis Now said.