Businessman announces Rs 200 cr donation for cancer hospital in Bengaluru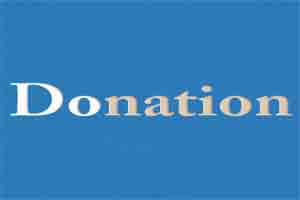 Bengaluru: In a major charitable initiative, a leading city-based businessman today announced a donation of Rs 200 crore to the self-funded NGO "New India" to build a 'cashless cancer care super-specialty hospital' at Anekal, near here, for the underprivileged.
Vijay Tata said he and his wife Amrita made the announcement to celebrate their daughter's birthday in a memorable way.
Speaking to PTI, Vijay Tata said he welcomed the budgetary provision of Rs five lakh each to 10 crore poor families for healthcare.
He, however, felt that the amount is insufficient for cancer patients.
"The announcement is a welcome one but it is insufficient for cancer patients. The expenditure is much more, which the underprivileged cannot afford," he said.
"Hence, we decided to build this hospital. We are donating 50 acres of land worth Rs 100 crore and an additional Rs 100 crore for the building and equipment," he added.
It will be a 150-bed hospital which can accommodate at least 400 patients at a time. The building will be ready by December at the most, Tata said.
The businessman said those from the lower middle-class and middle-class can also avail benefits free of cost provided they convince the hospital's assessment panel that they were running short of money.
Inaugurating the NGO, Bollywood actor Emraan Hashmi said, "I have very closely seen the pain which cancer patients and their families go through. The initiative by 'New India' to create new hope for poor cancer patients is worth appreciating and I am glad individuals like Vijay Tata and Amrita Tata are coming forward to take this novel step.