CAG points out several shortcomings in AYUSH department in Delhi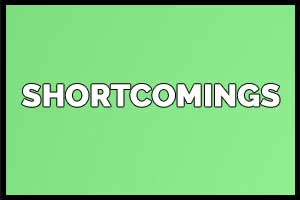 New Delhi: Barring one facility, none of the AYUSH hospitals had yoga and naturopathy amenities due to inadequate space, though the website of Delhi government's AYUSH department claimed them as available, the CAG has pointed out.
In its report for financial year 2016-2017, tabled in the Delhi Assembly, the Comptroller and Auditor General (CAG) also highlighted that Ayurvedic and Unani dispensaries were provided with only 40 percent of essential medicines between 2012-17.
"Forty-three percent of essential medicines were not available in homeopathic dispensaries at any given time during the period 2012-17," the report said.
The CAG, in its report, said that "except in Ch. Brahm Prakash Ayurvedic Charak Sansthan, none of the AYUSH hospitals had yoga and naturopathy facilities due to inadequate space though website of Delhi government, Directorate of AYUSH, is displaying yoga and naturopathy as available services".
Ayurvedic and Unani medicines were procured with reduced shelf life ranging between 25 and 58 percent during 2012-17, it said.
The report also said that "in violation of departmental procurement policy, classical Ayurvedic and Unani medicines (worth Rs 32.87 crore) were not purchased from IMPCL by the Directorate, Tibbia College and CBPACS during 2012-17 and patented/proprietary medicines (of Rs 14.19 crore) were not purchased through open tender".
"There was significant shortage of medical staff throughout 2012-17 in AYUSH dispensaries. Against sanctioned posts of 163 doctors and 155 pharmacists, 28 posts of doctor and 61 posts of pharmacist were vacant as of March 2017. Out of 103 homeopathic dispensaries, only 24 were having full complement of staff to ensure proper patient care," it said.
"Shortages in the cadre of doctor, pharmacist and nurse in three medical colleges with attached hospitals, viz. Tibbia College, Dr B R Sur Homeopathic Medical College Hospital and Research Centre and Chaudhary Brahm Prakash Ayurvedic Charak Sansthan were between 37 and 52 percent," the report said