Speech Induced Tachycardia- Rare case reported in NEJM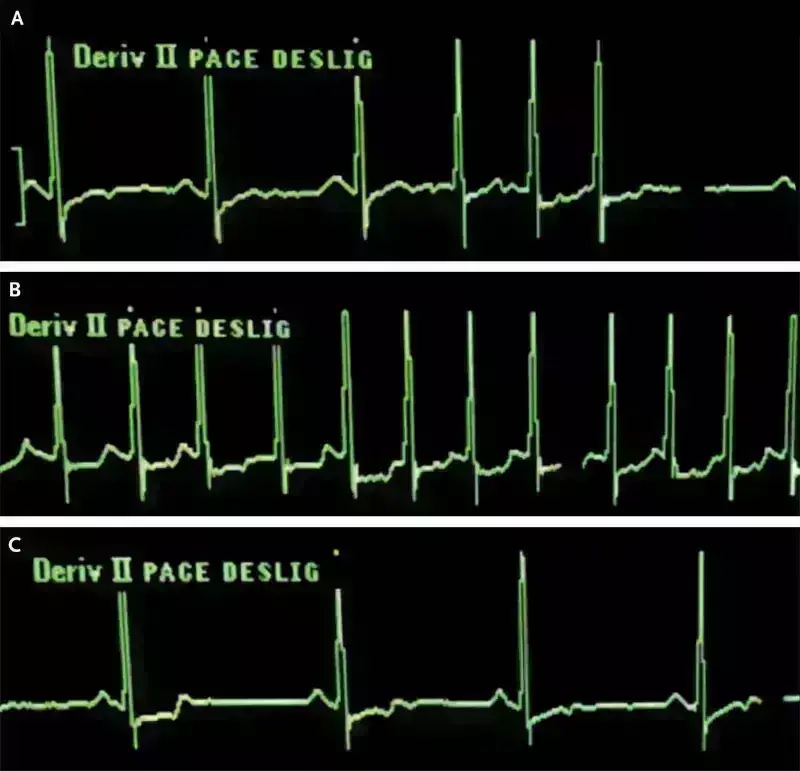 Vocalization-related atrial tachyarrythmias are extremely rare. Atrial tachycardias (AT) triggered by pharyngeal stimulation, such as swallowing or speech, appears to be originated from the superior vena cava or right superior pulmonary vein (PV). There are only a few reports have been reported on speech induced tachycardia. Recently, André Zimerman, M.D., and Andre d'Avila, M.D., PhD presented a case on speech induced tachycardia. The report has been published in The NEW ENGLAND JOURNAL of MEDICINE on May 29, 2021.
While the majority of the swallow or speech-induced AT cases originated from the superior vena cava or right superior PV , some arise from the left superior PV and the right atrium. The physicians explained about a case of 58 years old man admitted to the emergency department with a 1-month history of intermittent dizziness and palpitations that occurred when he spoke. They conducted echocardiogram and computed tomography.
Details on observation:
Upon clinical examination with continuous electrocardiographic monitoring, the clinicians found premature atrial beats when he was speaking isolated words (Panel A).
They further noted that a sustained atrial tachycardia up to 167 beats per minute when he was speaking full sentences (panel B).
Later, the arrythmias reduced when he stopped talking.
The clinicians reported that the arrythmias were reproducibly triggered by any spoken syllable but not by soundless mouth movement, deep breathing, or an inspiratory breath-hold.
Upon transthoracic echocardiogram, they found no abnormal structural findings of the heart.
They also found no significant findings upon computed tomography of the chest.
The patient's symptoms improved subsequently with oral metoprolol treatment, which was continued for 3 months.
The clinicians observed no recurrence of symptoms and performed no catheter ablation.
They noted that the patient remained symptom-free after 3 years of follow up.
While explaining the mechanism, the authors wrote, "Speech-induced atrial tachycardia may represent transient aberrant vagal stimulation from the recurrent laryngeal nerve to the atrial autonomic ganglia, resulting in abnormal automaticity or triggered activity. "
For further information:
Article Source :
The NEW ENGLAND JOURNAL of MEDICINE