Tackling branch pulmonary artery atresia without open surgery, a case report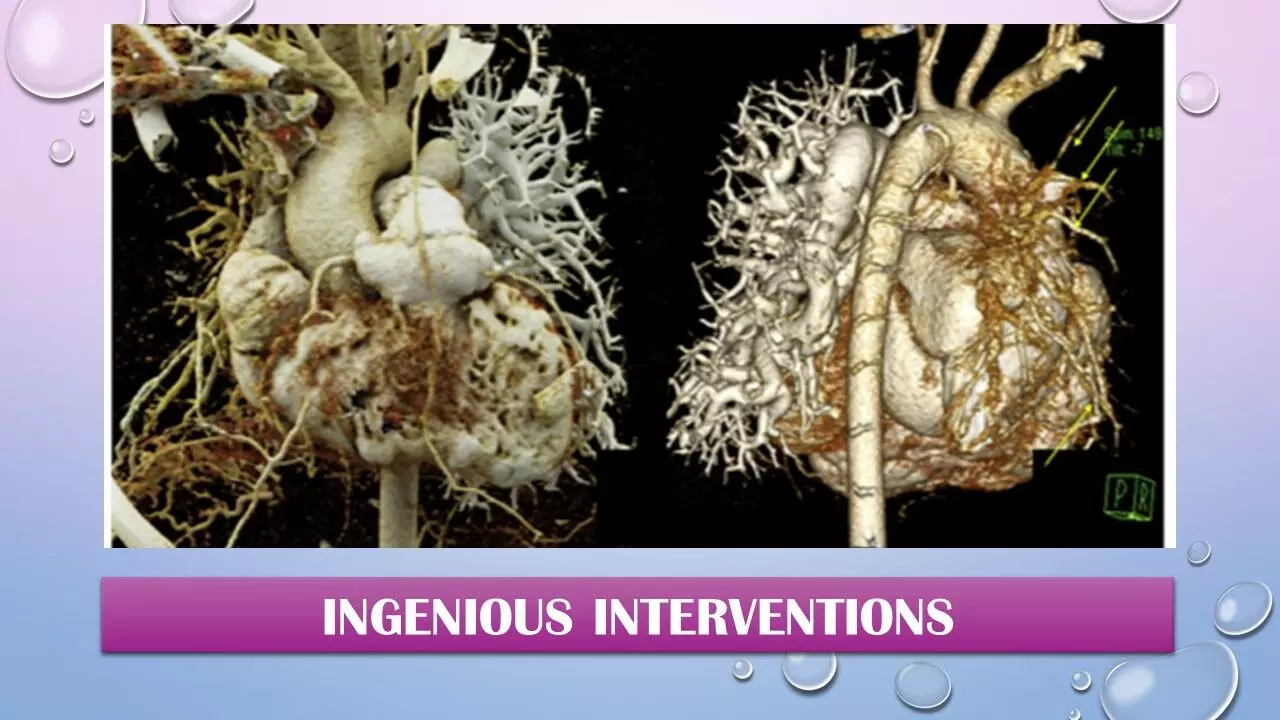 JACC case reports. A case report by Christopher J. Petit et al describes the use of direct percutaneous access to recanalize an atretic right pulmonary artery in an adolescent with complex congenital heart disease and right heart failure. This case brings to light the difficulties associated with loss of central venous access and the potential advantages of a direct cardiac approach to catheterization.
A 17-year old girl presented with right heart failure (RHF). She had a history of surgical repair of congenital pulmonary atresia with ventricular septal defect (PA-VSD) and discontinuous pulmonary arteries (PAs) for which unifocalisation was done and a right ventricle to pulmonary artery (RV-PA) conduit was placed along with VSD closure at age 3 years. At age 4 years, her right pulmonary artery (RPA) was noted to be atretic on a catheterization performed through the left internal jugular (IJ) vein, as both femoral veins and the right IJ were noted to be occluded. No attempt was made to recanalize the RPA during or following this procedure.
Over the next 13 years, the girl gradually developed symptoms of severe pulmonary artery hypertension with worsening exercise intolerance. Cardiac magnetic resonance (CMR) was performed when she was 17 years of age, which demonstrated severe RV dysfunction (RV ejection fraction of 17%) and dilation (end-diastolic volume of 288 cm/m2 ). Attempts were made to recanalize a densely atretic RPA, but the angles of approach made the intervention untenable.
The surgery team declined the possibility of any open surgery intervention, so a transthoracic direct cardiac access (DCA) was planned to recanalize the RPA. Using the Seldinger technique, a short guidewire was passed from a 21- gauge access needle into the RVOT and then to the distal left PA. The RPA was carefully recanalized using chronic total occlusion (CTO) hardware. The prehilar RPA was stented, and the bleeding from the conduit access site was occluded by Amplatzer duct occluder.
RPA stent redilation was done at a later staged procedure and further RPA rehabilitation 4 months later. At that time, her clinical symptoms of RHF had almost completely resolved. Her RV pressure was down to 75% systemic at repeat catheterization. The RPA stent was further dilated to 10-mm diameter. The right middle lobe PA branch was ultimately recanalized using the CTO wire technique and balloon angioplasty. Features of severe PAH improved drastically and later she underwent transcatheter pulmonary valve replacement to help reduce her RV volume, which eliminated her edema.
In children with congenital heart disease (CHD), there are only rare reports of DCA. Providing an additional parallel vascular bed surface area is an important strategy that can at times be used to relieve RV hypertension. In this case, the presence of advanced vascular disease in the left lung made recanalization of the RPA even more urgent. This case also highlights the fact that recanalization and revascularization following many years of complete occlusion can be achieved and that such revascularization can result in a meaningful redistribution of pulmonary blood flow. In this patient, at the latest evaluation, there was a 29% flow to the right lung. Hence, the interventionalist should be encouraged to consider recanalization of longstanding pulmonary artery atresia if RV hypertension or other indications are present.
Source : JACC case reports. J Am Coll Cardiol Case Rep. Dec 23, 2020. Epublished DOI: 10.1016/j.jaccas.2020.09.025