Atrial fibrillation screening beneficial in elderly: STROKESTOP Trial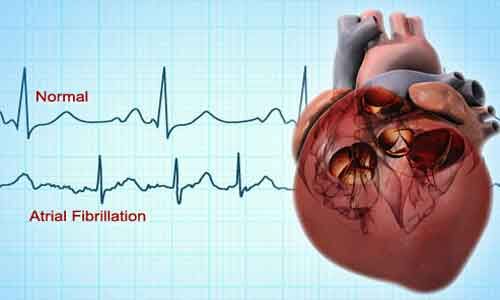 Sweden: Population-based screening for atrial fibrillation (AF) may reduce the risk of hemorrhagic and ischemic stroke, systemic embolism, and death leading to a significant net clinical benefit, finds a recent study.
The results, presented at the European Heart Rhythm Association (EHRA) Congress 2021 by Emma Svennberg, Karolinska Institute, Danderyd Hospital, Sweden, are from a systematic atrial fibrillation screening study including almost 28,000 elderly people.
Prior to this study, it was known that AF patients are at 5-times increased risk of ischaemic stroke and 10% of stroke patients have undetected atrial fibrillation, leading to 1.5-3-fold increased death risk. Death and ischemic stroke risk can be reduced when AF is diagnosed and patients receive treatment with oral anticoagulants.
The STROKESTOP study aimed to evaluate whether early detection and treatment of AF can reduce the ischemic stroke and death risk without an excess bleeding risk.
The study included all resident aged 75 and 76 years in two Swedish regions. They were randomized in the ratio 1:1 to screening (n=13,979) and a control group (n=13,996) and followed for a period of 5 years. The combined primary endpoint was ischaemic stroke or systemic thromboembolism, all-cause mortality, and severe bleeding. Subjects invited for screening were initially examined via single-lead ECG and followed up systematically.
Key findings of the study include:

There was a small but statistically significant favourable outcome in the screening arm.
Evaluation of the pre-defined secondary endpoint, the as-treated analysis, showed a significantly better outcome than controls or non-participants.
The participants were overall healthier than non-participants and so this result has to be viewed with caution.
Also Read: New biomarker-based ABC score outperforms traditional scoring systems for risk stratification in AF, Circulation.

"Our findings showed that the population-based screening for AF provided a net clinical benefit in an elderly population," concluded Dr Svennberg.

Reference:
STROKESTOP: Benefits of systematic screening for atrial fibrillation
Source : EHRA Congress 2021