Beans consumption linked to reduced cardiovascular disease risk, finds study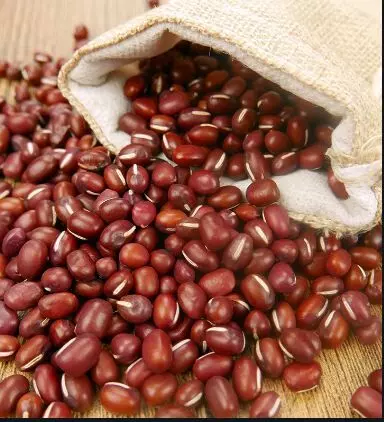 Red kidney and black beans, the darker-colored beans, elicited a positive effect on the tensile properties of blood vessels, and this acute response may provide insight for how pulses modify vascular function, suggested a recent study.

The findings have been published in Nutrition, Metabolism, and Cardiovascular Diseases.
Cardiovascular disease (CVD) is the leading cause of death worldwide, accounting for nearly one-third of all deaths globally. It is well accepted that a healthy diet has beneficial effects on decreasing the burden of CVD incidence and mortality. Previous dietary trials report that the consumption of vegetable protein, specially colored beans, and peas, instead of animal protein lowers blood cholesterol levels, which may lead to lowering the risk of CVD.
Legume consumption is suggested to have protective effects against cardiovascular disease (CVD) mortality in the general population, but the results have been equivocal. Also, it is unknown whether pulses can modulate postprandial vascular responses.
With this in mind, Jaime L.Clark and associates, at the Department of Food and Human Nutritional Sciences, Faculty of Agricultural and Food Sciences, University of Manitoba, Canada, undertook a study to compare different bean varieties (black, navy, pinto, red kidney) and white rice for their acute postprandial effects on vascular and metabolic responses in healthy individuals.
The study was designed as a randomized cross-over trial with a minimum of 6 days between the consumption of the food particles. Vascular tone (primary endpoint), hemodynamics and serum biochemistry (secondary endpoints) were measured in 8 healthy adults before and at 1, 2, and 6 h after eating ¾ cup of beans or rice.
The results highlighted the following key facts.
Blood pressure and pulse wave velocity (PWV) were lower at 2 h following red kidney bean and pinto bean consumption compared to rice and navy bean, respectively (p < 0.05).
There was greater vasorelaxation 6 h following consumption of darker-colored beans, as shown by decreased vascular tone: PWV was lower after consuming black bean compared to pinto bean, augmentation pressure was lower after consuming black bean compared to rice and pinto bean, and wave reflection magnitude was lower after consuming red kidney bean and black bean compared to rice, navy bean, and pinto bean (p < 0.05).
LDL-cholesterol concentrations were lower 6 h after black bean consumption compared to rice (p < 0.05).
The research team made some important observations as follows.
Consumption of black or red kidney beans acutely induces vasorelaxation.
Blood pressure and PWV are decreased by consumption of red kidney or pinto beans.
Eating darker-colored beans improves the tensile properties of blood vessels.
Thus a significant relation was found between the consumption of dark-colored beans and vascular tensile nature, suggesting that proper dietary modifications can go a long way to reduce CVD risk.
For full article follow the link: https://doi.org/10.1016/j.numecd.2020.07.042
Primary source; Nutrition, Metabolism and Cardiovascular Diseases
Source : Nutrition, Metabolism, and Cardiovascular Diseases