FDA Approves Rilonacept for Recurrent Pericarditis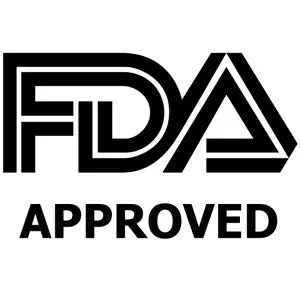 The US Food and Drug Administration has recently approved ARCALYST (rilonacept), a weekly, subcutaneously-injected, recombinant fusion protein that blocks interleukin-1 alpha (IL-1α) and interleukin-1 beta (IL-1β) signalling, for the treatment of recurrent pericarditis and reduction in risk of recurrence in adults and children 12 years and older. The commercial launch is expected in April 2021.
"The approval of ARCALYST in recurrent pericarditis offers patients the first and only FDA-approved therapy for this devastating disease and also represents a transformational event for Kiniksa," said Sanj K. Patel, Chief Executive Officer and Chairman of the Board of Kiniksa in a press release.

ARCALYST was discovered by Regeneron Pharmaceuticals, Inc. (Regeneron) and received initial FDA approval in February 2008 for the treatment of cryopyrin-associated periodic syndromes (CAPS), including Familial Cold Autoinflammatory Syndrome and Muckle-Wells Syndrome, and subsequent approval for the maintenance of remission of deficiency of IL-1 receptor antagonist (DIRA) in December 2020.
The FDA has now approved ARCALYST under the Orphan drug category. They recommended against the use of rilonacept in patients with active or chronic infections and advised patients to avoid live vaccines while taking rilonacept. The approval was based on the positive data from the RHAPSODY trial.
Trial details were:
It was a pivotal Phase 3 trial of ARCALYST in recurrent pericarditis.
Researchers enrolled 86 patients with symptomatic pericarditis recurrence.
All patients initially received Arcalyst for 12 weeks.
After 12 weeks, one-half of the patients continued to receive Arcalyst 160 mg weekly and the other half received a placebo.
The major outcome assessed was the time to first pericarditis recurrence.
Upon analysis, the researchers found that 23 (74%) patients in the placebo arm had a recurrence compared to two (7%) patients on Arcalyst, both of whom had temporarily stopped treatment.
The most common adverse events were injection site reactions and upper respiratory tract infections.
"The approval of ARCALYST in recurrent pericarditis is an extremely important achievement for those suffering from this disease as there can be significant impact on a patient's physical and emotional health as well as quality of life," said Dona Winnowski, President of the Pericarditis Alliance. "The development and commercialization of new medicines for underserved and severe diseases are essential, and this first FDA-approved therapy in recurrent pericarditis brings hope to patients and their families."
For further information:
https://www.fda.gov/drugs/drug-safety-and-availability/fda-approves-first-treatment-disease-causes-recurrent-inflammation-sac-surrounding-heart
Article Source :
US FDA Press release