Frailty increases post-heart transplantation death, hospitalization risk: Study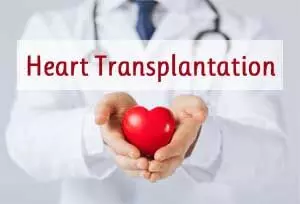 Australia: Frailty increases death and prolonged hospitalization risk in patients undergoing heart transplantation (HTx), suggests a recent study in the Journal of Heart and Lung Transplantation. According to the study, frailty within 6 months before HTx is associated with prolonged hospitalization and increased mortality after transplantation.

Patients with advanced heart failure are generally frail, however the impact of frailty on clinical outcomes after HTx is unclear. The aim of the study by Peter S. Macdonald, St Vincent's Hospital, Sydney, Australia, and colleagues was to assess the impact of pre-transplant frailty on mortality and the duration of hospitalization after HTx.

For the purpose, the researchers retrospectively reviewed the post-transplant outcomes of 140 patients with advanced heart failure who had undergone frailty assessment within the 6-month interval before HTx: 43 of them were frail (F) and 97 were non-frail (NF).
Key findings of the study include:

Post-transplant survival rates for the NF cohort at 1 and 12 months were 97% and 95%, respectively.
In contrast, post-transplant survival rates for the F cohort at the same time points were 86% and 74% respectively.
The Cox proportional hazards regression analysis demonstrated that pre-transplant frailty was an independent predictor of post-transplant mortality with a hazard ratio of 3.8.
Intensive care unit and hospital length of stay were 2 and 7 days longer in the F cohort respectively, than in the NF cohort.
"Frailty within 6 months before HTx is independently associated with increased mortality and prolonged hospitalization after transplantation. Future research should focus on the development of strategies to mitigate the adverse effects of pre-transplant frailty," concluded the authors.
The study, "The impact of frailty on mortality after heart transplantation," is published in the Journal of Heart and Lung Transplantation.

DOI: https://www.jhltonline.org/article/S1053-2498(20)31839-8/fulltext
Source : Journal of Heart and Lung Transplantation