Hypnosis may cut pain and reliance on morphine during atrial flutter ablation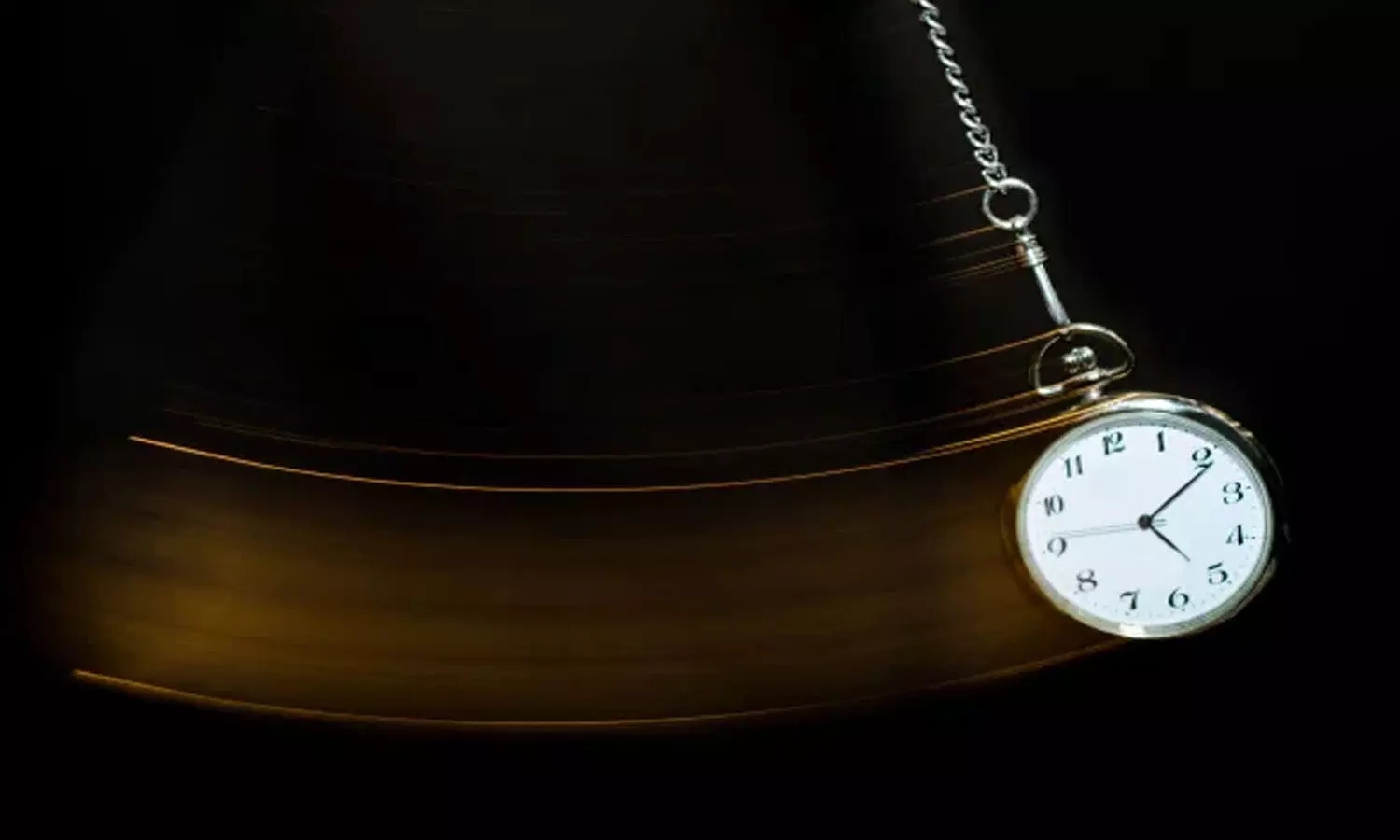 France: Application of hypnosis during atrial flutter ablation may provide significant relief from pain and curb reliance on morphine, show results from the PAINLESS study. The findings of the study were presented at the European Heart Rhythm Association 2020 Virtual Congress by Rodrigue Garcia, MD, Poitiers (France) University Hospital. The meeting was conducted online this year because of the COVID-19 pandemic.
Catheter ablation for atrial flutter is typically performed using conscious sedation and sometimes requires a very high dosage of morphine for pain management. This could lead to certain complications, blood pressure drop, or oxygen desaturation.
Hypnosis has already shown to decrease pain and anxiety in different surgical specialties. Nevertheless, its input has never been studied in cardiology. This research is a prospective, monocentric, controlled, and randomized study that aimed to improve the care given to patients undergoing atrial flutter ablation.

This single-center trial involved adults who were slated to undergo cavotricuspid isthmus ablation (n = 116) for atrial flutter (AFlut). They were randomized to receive hypnosis or a control procedure onsisting of nonhypnotic relaxation suggestions and white noise delivered through earphones – 56 and 57 patients, respectively. Several people who did not ultimately undergo ablation were excluded. Any patient could receive 1 mg of morphine if self-reported pain was 5 or greater on a 10-point visual analog scale, or simply on demand.
The hypnosis and control groups were predominantly male and well matched for age (mean, about 69 years in both groups), the prevalence of atrial fibrillation, and left ventricular ejection fraction (about 55% for both). Also, in both groups, the procedure duration was approximately 36 minutes.
Key findings of the study include:
Hypnosis was superior to the control intervention for the primary outcome of pain self-assessment during the ablation procedure, as recorded 45 minutes after ablation.
Using a 10-point visual analog scale, the hypnosis group rated the average pain intensity as 4.0, whereas the control group rated it as 5.5.
Instantaneous pain intensity, rated on a 10-point scale every 5 minutes, was lower throughout the procedure for the hypnosis patients than for the control patients.
Maximum pain intensities, which occurred at the 15- to 25-minute points, were no greater than 3 for hypnosis patients and peaked at approximately 5 for the control patients.
Two of three secondary end points favored the hypnosis group. Morphine consumption averaged 1.3 mg, compared with 3.6 mg for the control group.
Observer-assessed degrees of sedation were 8.3 and 5.4, respectively, on a 10-point scale.
And patient self-assessment of anxiety during the procedure was 1.5 in the hypnosis group and 2.5 in the control group on a similar scale.
All six complications (11%) observed during the study occurred in the control group.
There were four severe hypotensive episodes, one case of oxygen desaturation, and one case of pericardial effusion.
"Patients in the study assigned to undergo hypnosis during the AFlut ablation, performed by practitioners hailing from the French Hypnosis Association, consistently perceived significantly less pain throughout the procedure than those in the active-control group," wrote the authors.
The results of the PAINLESS study were presented at the European Heart Rhythm Association 2020 Virtual Congress.
Source : European Heart Rhythm Association 2020 Virtual Congress