Obicetrapib given with high-intensity statins reduces LDL-C by 50 percent: Study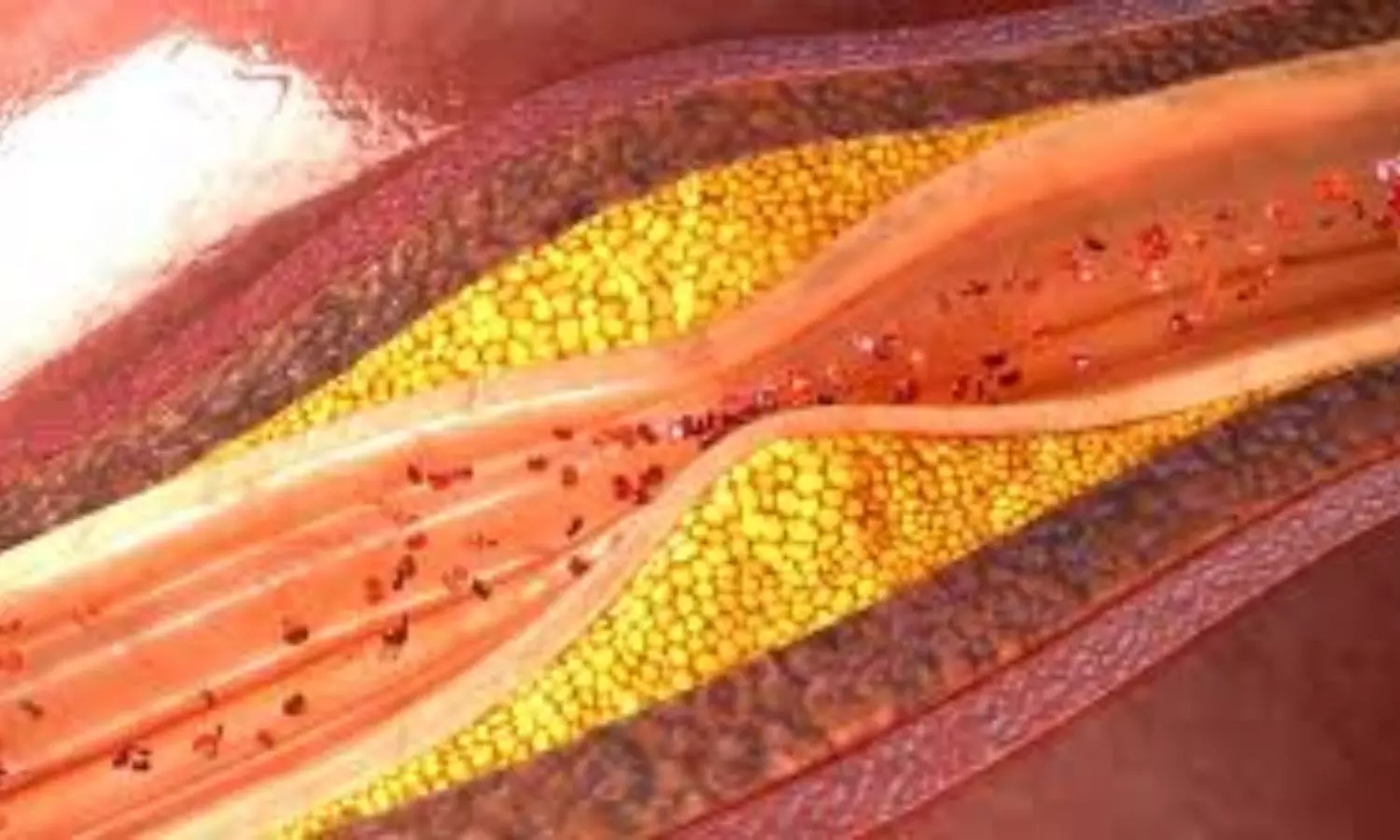 USA: Obicetrapib at doses of 5 and 10 mg largely reduced LDL-C in patients treated with high-intensity statins, according to results from the Rose Clinical Trial. In addition, obicetrapib produced robust decreases in ApoB and Non-HDL-C and increases in HDL-C compared to placebo.
The findings of the study were presented at the American Heart Association Scientific Sessions 2021.
Obicetrapib is a member of the cholesteryl ester transfer protein (CETP) inhibitor class, which had fallen out of favor after several disappointments with previous drugs in this class. These agents were initially developed for their ability to raise HDL cholesterol, which was thought to be beneficial. But that approach has now been virtually abandoned after several studies failed to show a link between raising HDL and a reduction in subsequent cardiovascular events.
However, obicetrapib, which is said to be the most potent CETP inhibitor to date, has also been shown to produce impressive LDL reductions, and it's this important data that has caused several lipid experts to want to continue its development.
The recent study included patients (n=120) with an LDL-C ≥70 mg/dL, despite treatment with high-intensity statins, who were randomized to treatment with obicetrapib 5 or 10 mg or a matching placebo for 8 weeks.
The primary endpoint was the difference between groups in percent change in LDL-C from baseline to week 8.
Key findings include:
Patients had a median LDL-C of 88 mg/dL at baseline.
Compared with placebo, obicetrapib produced a greater dose-dependent lowering of LDL-C (up to 50.8%), which was comparable between PUC and Friedewald measures.
Obicetrapib also produced a greater lowering of apoB (up to 29.8%) and non-HDL-C (up to 44.4%) and raising of HDL-C (up to 165%) in a dose-dependent fashion compared with placebo. (Table).
Fewer patients in the OBI arms (26%) experienced treatment-emergent adverse events than in the placebo arm (48%).
No patients in either OBI arm experienced a treatment-emergent SAE.
There were no clinically significant changes in laboratory parameters, vital signs, or physical examinations in any study group.
New data show that obicetrapib reduces LDL by 50% when given in addition to high-intensity statins, which could place it as competition for PCSK9 inhibitors or the new agent, inclisiran, but with the advantage of oral dosing.

The drug was in development by Amgen, but the company decided to discontinue its development in 2017 after disappointing results had been seen with several other CETP inhibitors and interest in this class of agent was waning.
"Obicetrapib at doses of 5 and 10 mg produced robust decreases in LDL-C, ApoB and Non-HDL-C and increases in HDL-C compared to placebo in patients treated with high-intensity statins." the authors concluded.
Reference:
Obicetrapib Lowers LDL-C in Patients Taking High Intensity Statins: Results From Rose Clinical Trial
Source : American Heart Association Scientific Sessions 2021