PCSK9 levels may not predict severity or recurrence of CV events after MI: Study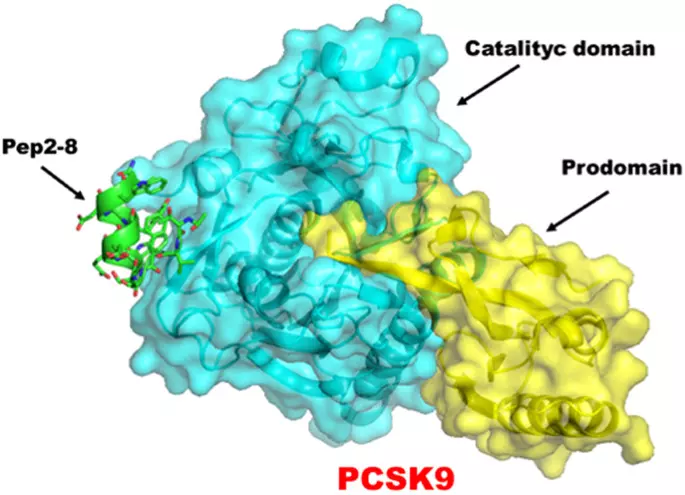 Researchers have found in a new study that PCSK9 levels are not predictors of severity or recurrence of cardiovascular events in patients of heart attack.
PCSK9 levels were not associated with the severity or the recurrence of cardiovascular events for patients hospitalized with acute MI suggest a study which was published in Nutrition, Metabolism & Cardiovascular disease (NMCD) on November 20, 2020.
It has only been fifteen years since proprotein convertase subtilis/kexin type 9 (PCSK9) was identified as an important regulator of low-density lipoprotein (LDL) metabolism. It has now become common parlance amongst scientists and clinicians interest in prevention and treatment of atherosclerotic cardiovascular disease, but its effect on the severity of the disease and the risk of future events remain unclear.

For this purpose, the researchers evaluated the association between PCSK9 levels, metabolic parameters, severity of CAD on coronary angiography (SYNTAX score), and the risk of in-hospital events in patients with acute MI (myocardial infarction). A total of 648 patients (mean age: 66 years, 67% male) with no history of receiving statin therapy previously, and admitted for an acute myocardial infarction (MI), in an intensive care unit were included and evaluated for a period of 1 year from September 2015 to December 2016. The median PCSK9 levels were 263 ng/ml and researchers found it was higher for females when compared with males (270 vs 256 ng/ml).
They observed a positive association between PCSK9 levels and subgroup of patients with CRP more than 10 mg/L, but not with NT-proBNP, troponin and creatine kinase. They noted PCSK9 levels were similar whatever the SYNTAX score or the number of significant coronary lesions and were not associated with in-hospital events (death, recurrent MI and stroke) and cardiac events (cardiovascular death, cardiovascular events, recurrent MI) at one-year follow-up.
Based the findings authors concluded, "In this large cohort of patients hospitalized for acute MI and not previously receiving statin therapy, PCSK9 levels were not associated with the severity or the recurrence of cardiovascular events."
"The clinical utility of measuring PCSK9 levels for this category of patients therefore appears limited" the authors further added.
For further information:
https://www.nmcd-journal.com/article/S0939-4753(20)30486-5/pdf#%20
Article Source :
Nutrition, Metabolism & Cardiovascular disease