PPIs can independently cause QTc prolongation, study finds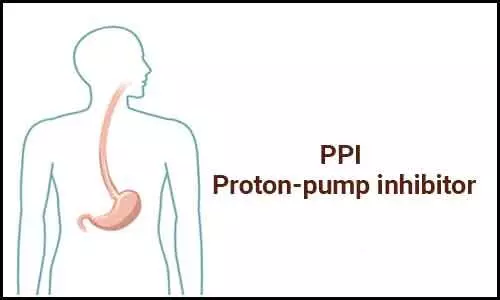 Italy: A recent study has provided strong evidence that proton pump inhibitors (PPIs) in themselves can promote QTc prolongation through the inhibition of hERG function.
"Considering the above, there is a need for careful evaluation of the benefit-risk ratio whenever PPIs are given to patients with other QT-prolonging risk factors, even in the absence of hypomagnesemia," the authors wrote in the journal Circulation: Arrhythmia and Electrophysiology.
PPIs, medications that work by reducing the production of stomach acid, are used widely worldwide, often without a compelling indication. Previous studies have shown PPI use to be associated with increased mortality partly due to a higher risk of QTc-related malignant arrhythmias.
Currently, drug-induced hypomagnesemia is believed to be the underlying mechanism, and therefore magnesium monitoring is recommended for minimizing the risk of arrhythmia. However, recent data has suggested that PPI may also interfere directly with cardiac electrophysiology. To test the hypothesis, Pietro Enea Lazzerini, Surgery and Neurosciences, University of Siena, Siena, Italy, and the team performed a translational study using a combination of electrophysiology, molecular dynamics simulations, and population data.
For this purpose, the researchers first evaluated the effect of different PPIs on the ether-a-go-go-related-gene potassium channel (hERG) current in HEK293-cells expressing hERG. Then, free energy calculations were performed to investigate the binding of these drugs to hERG. Finally, they assessed the impact of PPIs on the risk of QTc prolongation in a retrospective observational cohort of 3867 US Veterans, including 1289 PPI-treated subjects.
Key findings of the study include:
Clinically-relevant concentrations of different PPIs induced a significant inhibition of the hERG-current in-vitro, pantoprazole and lansoprazole being the most potent compounds.
Atomic simulations demonstrated that such a blocking class-effect is likely due to direct PPIs binding to hERG-channel pore cavity.
Accordingly, in a US Veterans cohort, PPI treatment was independently associated with a ~20-40% increased risk of QTc prolongation, also regardless of hypomagnesemia.
Synergistic interaction between PPIs and most of the traditional QT-prolonging risk factors was demonstrated.
"Our study provides, for the first time, strong evidence that PPIs can per se promote QTc prolongation, by directly inhibiting hERG function," concluded the authors. "A careful evaluation of the benefit/risk ratio is recommended whenever PPIs are administered in subjects with other QT-prolonging risk factors, even in the absence of hypomagnesemia."
Reference:
The study titled, "Proton Pump Inhibitors Directly Block hERG-potassium Channel and Independently Increase the Risk of QTc Prolongation in a Large Cohort of US Veterans," is published in the journal Circulation: Arrhythmia and Electrophysiology.
DOI: https://www.ahajournals.org/doi/10.1161/CIRCEP.121.010042
Source : Circulation: Arrhythmia and Electrophysiology