Salt Sensitivity may Increase Risk of incident Hypertension, finds study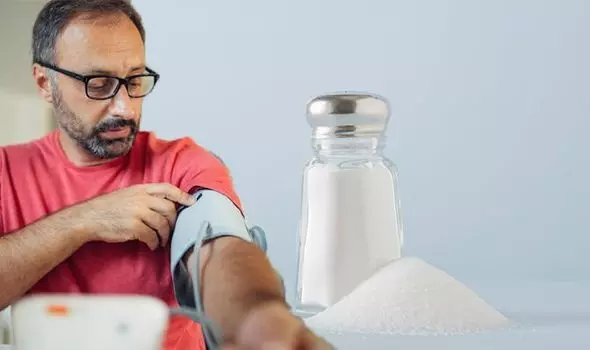 In clinical practice, a high salt intake is strongly associated with elevation of blood pressure (BP). However, in a recent study, researchers have found that either high sodium sensitivity or sodium resistance may have an increased risk of developing high blood pressure. The study findings were published in the journal Hypertension on April 26, 2021.

Previous studies have reported that high sodium sensitivity is more common among individuals with hypertension. Experimental studies have also reported various animal models with sodium-resistant hypertension. However, it is unknown whether sodium sensitivity and resistance precede the development of hypertension. Therefore, Dr Jiang He and his team conducted a study to investigate whether salt sensitivity caused hypertension or happened as a result of it.
It was a feeding study, including a 7-day low-sodium diet (1180 mg/day) followed by a 7-day high-sodium diet (7081 mg/day), among 1718 Chinese adults with blood pressure (BP) <140/90 mm Hg. The researchers longitudinally followed them over an average of 7.4 years. They collected three BP measurements and 24-hour urinary sodium excretion on each of 3 days during baseline observation, low-sodium and high-sodium interventions, and two follow-up studies. They used latent trajectory analysis to identify the three trajectories of BP responses to dietary sodium intake.
Key findings of the study were:
After 7.4 years of follow up, the researchers observed changes in the systolic BP in high sodium-sensitive, moderate sodium-sensitive, and sodium-resistant groups.
♦ Low-sodium intervention: −13.7 (5.5), −4.9 (3.0), and 2.4 (3.0) mm Hg and
♦ High-sodium intervention: 11.2 (5.3), 4.4 (4.1), and −0.2 (4.1) mm Hg.
Compared with individuals with moderate sodium sensitivity, they found that the odds of incident hypertension were similar in both high sodium sensitivity and low sodium resistance (OR:1.43).
They also found a J-shaped association between systolic BP responses to sodium intake and incident hypertension.
They observed similar results for diastolic BP.
The authors concluded, "Our study indicates that individuals with either high sodium sensitivity or sodium resistance are at an increased risk for developing hypertension."
For further information:
https://www.ahajournals.org/doi/10.1161/HYPERTENSIONAHA.120.16758
Article Source :
Hypertension