Single-pill Triple Drug combination of Perindopril, Indapamide, Amlodipine shows robust efficacy, safety in Indian patients: JAPI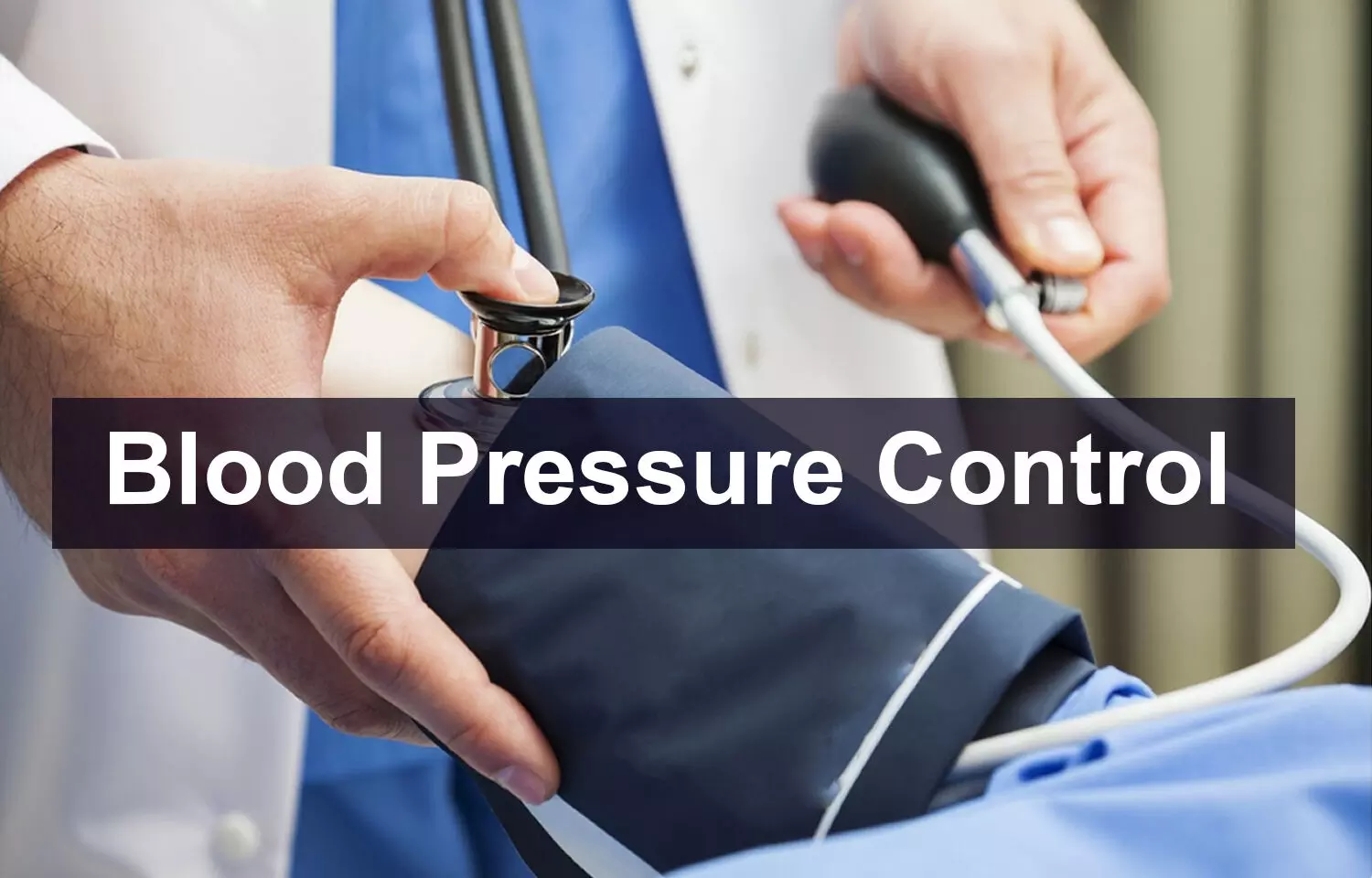 A triple-drug single-pill combination (SPC) containing Perindopril, Indapamide, and Amlodipine has shown excellent safety, efficacy as well as acceptability in grade 2/3 Indian hypertension patients, results of a recent Multicentric phase III clinical trial have revealed

The results of the trial have been published in the Journal of the Association of Physicians of India in the October 2020 issue. The multicentre phase III trial confirms the benefits of single-pill combination therapy especially when it comes to hypertension control in Indian Patients.

The trial was conducted across 5 centres in India -- Telangana, Karnataka, Uttar Pradesh, Maharashtra, and New Delhi.
To study the triple therapy combination of an ACE inhibitor (Perindopril), calcium antagonist (Amlodipine), and diuretic (Indapamide) in Indian patients, an open- label phase III trial with triple-drug SPC of Perindopril erbumine 4 mg + indapamide 1.25 mg + amlodipine 5 mg was performed, where Dr Hemant Thacker, Consultant, Bhatia Hospital, Mumbai, Maharashtra, and colleagues assessed the blood pressure control rate, safety, tolerability, and quality of life with triple-drug SPC in patients with grade II/ III hypertension.
The study was an open-label, phase III clinical trial conducted in the outpatients setting across 5 centres in India. The study included hypertensive patients (baseline BP BP ≥ 140/90 mmHg) uncontrolled on two drug therapy comprising either ACEI, ARBs, CCBs and diuretics as individual tablets or in combination as a fixed-dose combination therapy. The patients received no other antihypertensive medication except the study medication.
246 patients were screened, 241 intention to treat (ITT) were recruited and 218 -
per-protocol (PP) patients completed the study as per the protocol. The patients recruited were of both sexes with the age group of 24-64 years with hypertension history of at least 3 or more years with inadequate control of hypertension on two- drug treatment.
Key findings of the study revealed:
•
Highly significant and gradual BP reduction was observed in all patients from the baseline to the end of the study in both ITT (SBP/DBP -28.12/ - 13.21 mm Hg respectively) and PPS (-28.47 / -13.8 mm Hg DBP) groups and was comparable (Table 1).
•
After 15 days treatment with study medication (visit 2) already 60% of patients had achieved target BP of 140/90 mm Hg or lower and almost 90% were controlled after 2 months of treatment (day 60). On day 90, 96% of the participants achieved BP control.
•
Out of 218 evaluable patients, the observed average blood pressure reduction achieved from baseline to end of study at 6 months was Systolic Blood Pressure (SBP) 28.5 mm Hg / Diastolic Blood Pressure (DBP) 13.8 mm Hg.
•
Patients with diabetes mellitus (n=49) also achieved the target BP at the end of the study. (BP reduction below 130/85 mm Hg).
•
The reported adverse events were mild to moderate and in the majority not related to the study and/ or study medication.
•
Only 3 cases of pedal oedema and 1 case of dry cough were reported as probably related to study medication.
•
99% of the patients expressed satisfaction with the treatment.
•
The QoL questionnaire demonstrated significant improvement following better control of BP.
•
Patients expressed satisfaction to the health and its quality as GOOD in comparison to their responses at baseline QoL questionnaire.
| | | | |
| --- | --- | --- | --- |
| | SBP (mm Hg) | DBP (mm Hg) | HR (bpm) |
| V1:Day0 (n=218) | 157.72 | 95.16 | 81.70 |
| V8:Day180 (n=218) | 129.25 | 81.36 | 80.62 |
Table 1 -- PP group: Observed mean blood pressure reduction

Highly significant and gradual BP reduction was observed in all patients from the baseline to the end of study (6 months) in both ITT (SBP/DBP -28.12/ - 13.21 mm Hg respectively) and PPS (-28.47 / -13.8 mm Hg DBP).
"The synergistic and complementary mechanisms of action (of Perindopril, Amlodipine and Indapamide) with improved treatment adherence and compliance demonstrate improved blood pressure reduction rates and QoL," wrote the authors.
"Although our study comprised of 6-months treatment duration and was open- label, the fact of the established safety and efficacy of the individual BP- lowering agents (Perindopril, Amlodipine and Indapamide) cannot be ignored. They all have a well-endorsed place in the treatment of hypertension and its combined use as SPC makes it a formidable choice for clinicians to achieve its goal of blood pressure management as supported by the EU guidelines," they concluded.
The goal of any antihypertensive therapy is the reduction of cardiovascular events (heart failure, myocardial infarction, and stroke) and cardiovascular (CV) mortality associated with high BP without having an adverse effect on the quality of life. Tighter BP control is recommended by the guidelines in patients with cardiovascular risk factors such as diabetes. The benefit of SPCs in hypertension management and control, especially in terms of compliance is well documented and demonstrated through various studies.
Many patients with uncontrolled BP maintained on two-drug combination therapy achieved an adequate BP control with an additional drug. At the same time, the current data reemphasizes the need to move from dual to triple therapy as a solution to clinical inertia in hypertension treatment. The ESC/ESH 2018 guideline has recommended a combination of ACE inhibitor, calcium antagonist, and diuretic for the triple therapy.
This study with its conclusion highlighting the safety and efficacy of an SPC of Perindopril / Indapamide Amlodipine for Indian patients, has important implications in the Indian context where majority of hypertensive patients suffer from uncontrolled blood pressure even on two drug therapy.
You can read the full study by clicking on the following link