Structured intervention can reduce CVD risk in serious mental patients: JAMA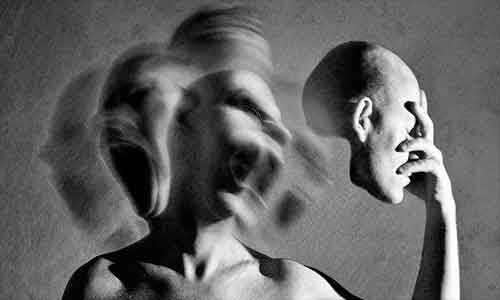 Researchers at Johns Hopkins Medicine have found an intervention program for people with serious mental illnesses that can reduce the 10-year risk of having a heart attack or stroke by an average of nearly 13%.
The study has been published in the JAMA Network Open.
Persons with serious mental illness have a cardiovascular disease mortality rate more than twice that of the overall population requiring targeted efforts for meaningful cardiovascular risk reduction requires in this population.
The researchers conducted a study to determine the effectiveness of an 18-month multifaceted intervention incorporating behavioral counseling, care coordination, and care management for overall cardiovascular risk reduction in adults with serious mental illness.
People with serious mental illnesses like schizophrenia, bipolar disorder and major depression have twice the rate of cardiovascular disease than the general population and are more likely to die of it. This is because of high prevalence of risk factors such as being overweight, getting less physical activity, having high cholesterol or blood pressure, or smoking in this group of patients.
Moreover these patients face special challenges in receiving heart-healthy interventions because of reduced attention or decision-making skills, and socioeconomic risk factors such as poverty, lack of social support and access to healthy foods.
This randomized clinical trial was conducted from December 2013 to November 2018 at 4 community mental health outpatient programs in Maryland. The study recruited adults with at least 1 cardiovascular disease risk factor (hypertension, diabetes, dyslipidemia, current tobacco smoking, and/or overweight or obesity) attending the mental health programs. Of 398 participants screened, 269 were randomized to intervention (132 participants) or control (137 participants).
All the chosen132 participants with serious mental disorders underwent 18 months of intervention compared with 137 controls who did not. Each participant in the intervention program was assigned a counselor and a nurse who helped guide them to adopt positive lifestyle behaviors such as quitting smoking, eating a healthy diet and managing their cardiovascular health with primary care providers.
The Programs offered physical activity classes and received consultation on serving healthier meals; intervention and control participants were exposed to these environmental changes. The primary outcome was the change in the risk of cardiovascular disease from the global Framingham Risk Score (FRS), which estimates the 10-year probability of a cardiovascular disease event, from baseline to 18 months, expressed as percentage change for intervention compared with control.
The researchers found that compared with the control group, the intervention group experienced a 12.7% (95% CI, 2.5%-22.9%; P = .02) relative reduction in Framingham Risk Score at 18 months.
The researchers concluded that an 18-month behavioral counseling, care coordination, and care management intervention statistically significantly reduced overall cardiovascular disease risk in adults with serious mental illness.
These findings support the use of a behavioral counseling, care coordination, and care management intervention to substantially reduce cardiovascular health disparities in this high-risk population.
For further reference log on to:
Gail L. Daumit et al. Effect of a Comprehensive Cardiovascular Risk Reduction Intervention in Persons With Serious Mental Illness, JAMA Network Open (2020).
Source : JAMA Network Open