Tailored Electronic Health Record Improves Optimal Care For HF Patients: PROMPT-HF Trial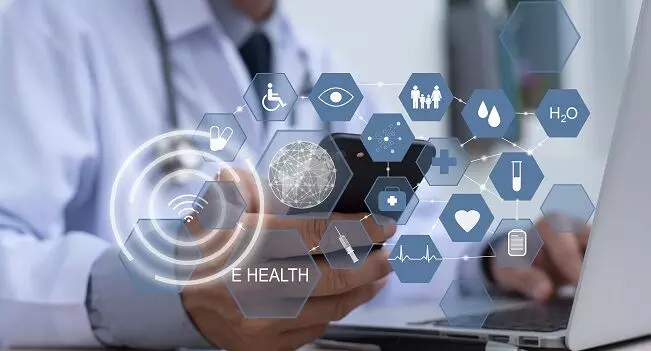 Heart failure with reduced ejection fraction (HFrEF) is one of the most common chronic illnesses in the United States and carries a significant risk of morbidity and mortality. The use of guideline-directed medical therapy (GDMT) for patients with HFrEF has been shown to dramatically improve outcomes, but adoption of these treatments remains generally low.

A recent study suggests that the targeted and tailored electronic health record (EHR) alert system for HFEF outpatients improves guideline-directed medical therapy (GDMT) at 30 days. The study findings were published in the Journal of the American College of Cardiology on April 03, 2022.
Possible explanations for poor GDMT uptake include lack of knowledge about recommended management strategies and provider reluctance due to uncertainties regarding the application of said guidelines to real-world practice. One way to overcome these barriers is by harnessing the electronic health record to create patient-centred "best practice alerts" (BPAs) that can guide clinicians to prescribe appropriate medical therapies. Therefore, Dr Lama Ghazi and her team conducted a study to examine whether targeted and tailored EHR alerts recommending GDMT in eligible patients with HFrEF improve utilization.
The PRagmatic Trial Of Messaging to Providers about Treatment of Heart Failure (PROMPT-HF) trial is a pragmatic, cluster randomized controlled trial in which the researchers included 100 providers caring for 1,310 patients with HFrEF and further randomized the patients to either an alert or usual care. The alert notified providers of individualized GDMT recommendations along with patient characteristics. The primary outcome assessed was an increase in the number of GDMT classes prescribed 30 days post-randomization. They further surveyed the providers on knowledge of guidelines and user experience.
Key findings of the study:
At baseline, the researchers noted that 84% were receiving β-blockers, 71% RAASi, 29% MRA, and 11% SGLTi.
They found that the primary outcome occurred in 176/685 (26%) participants in the alert arm versus 117/625 (19%) in the usual care arm with an increasing GDMT class prescription by >40% after alert exposure [adjusted RR: 1.41].
They observed no differences in 30-day rates of emergency department visits or hospitalization between the two groups and no differences in safety outcomes.
For providers receiving alerts, they noted that 79% of providers agreed or strongly agreed that the BPA helped improve GDMT regimens.
The authors concluded, "A real-time, targeted and tailored EHR-based alerting system for outpatients with HFrEF led to significantly higher rates of GDMT at 30 days when compared with usual care. This low-cost intervention can be rapidly integrated into clinical care and accelerate adoption of high-value therapies in heart failure."
In a summary report, Dr and his team Yamamoto L Ghaziwrote, "An intervention of this type utilizes the immerse power of EHR data and mechanics to have a broad reach across the health care system for little cost. As demonstrated in this study, these BPAs have a significant impact on provider practices and patient care. These are very promising results and help providers overcome clinical inertia."
For further information:
DOI: 10.1016/j.jacc.2022.03.338
Keywords:
Delivery of Health Care, Electronic Health Records, Emergency Servicel, Glomerular Filtration Rate, Health Care Costs, Heart Failure, Quality Improvement, Secondary Prevention, Journal of the American College of Cardiology, guideline-directed medical therapy, heart failure with reduced ejection fraction, best practice alerts, HFrEF, PROMPT-HF trial.
Article Source :
Journal of the American College of Cardiology Medical Dialogues Bureau consists of a team of passionate medical/scientific writers, led by doctors and healthcare researchers.  Our team efforts to bring you updated and timely news about the important happenings of the medical and healthcare sector. Our editorial team can be reached at editorial@medicaldialogues.in.