Type 2 diabetes linked to early coronary artery disease: Study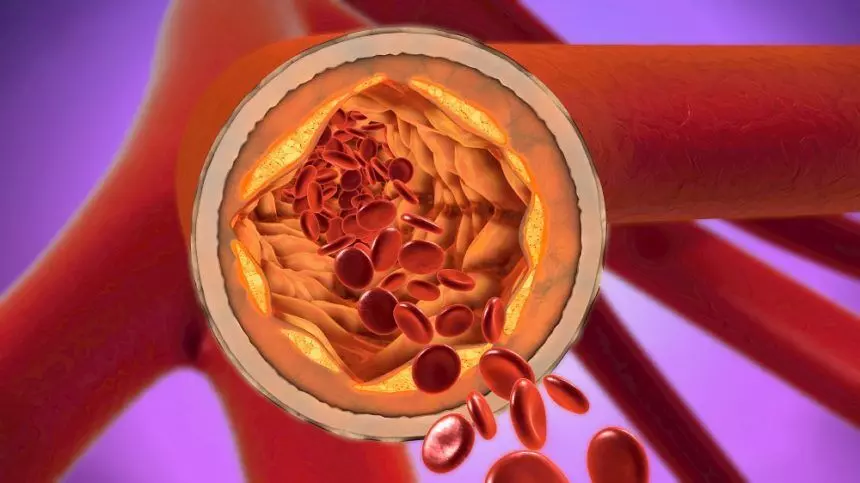 USA: Patients with type 2 diabetes (T2D) are at increased risk of developing coronary artery calcium (CAC) at a younger age compared to those without diabetes, finds a recent study in the journal Diabetes Care.
As CAC is associated with an increased risk of coronary heart disease, there is a need for evaluating CAC-based risk assessment in type 2 diabetes patients.
Bart S. Ferket, Icahn School of Medicine at Mount Sinai, New York, NY, and colleagues aimed to examine the utility of repeated computed tomography (CT) CAC testing. They also assessed risks of detectable CAC and its cardiovascular consequences in individuals with and without type 2 diabetes ages 45–85 years.
5,836 individuals (618 with type 2 diabetes, 2,972 without baseline CAC) were included from the Multi-Ethnic Study of Atherosclerosis. The impact of type 2 diabetes, diabetes treatment duration, and other predictors were evaluated on prevalent and incident CAC. Time-dependent Cox modeling of follow-up data (median 15.9 years) was used to assess the association of CAC at follow-up CT with cardiovascular events.
The researchers estimated cumulative CAC incidence to age 85 years.
Key findings of the study include:
For 45-year-olds with type 2 diabetes, the likelihood of CAC at baseline was 23% vs. 17% for those without.
Median age at incident CAC was 52.2 vs. 62.3 years for those with and without diabetes, respectively.
Each 5 years of diabetes treatment increased the odds and hazard rate of CAC by 19% and 22%.
Male sex, White ethnicity/race, hypertension, hypercholesterolemia, obesity, and low serum creatinine also increased CAC.
CAC at follow-up CT independently increased coronary heart disease rates.
"Patients with type 2 diabetes develop CAC at a younger age than those without diabetes," wrote the authors. "Because incident CAC is associated with increased coronary heart disease risk, the value of periodic CAC-based risk assessment in type 2 diabetes should be evaluated."

Reference:

The study titled, "Long-term Predictions of Incident Coronary Artery Calcium to 85 Years of Age for Asymptomatic Individuals With and Without Type 2 Diabetes" is published in the journal

Diabetes Care.



Source : Diabetes Care