Visceral fat may help identify risk of cardiovascular diseases in obese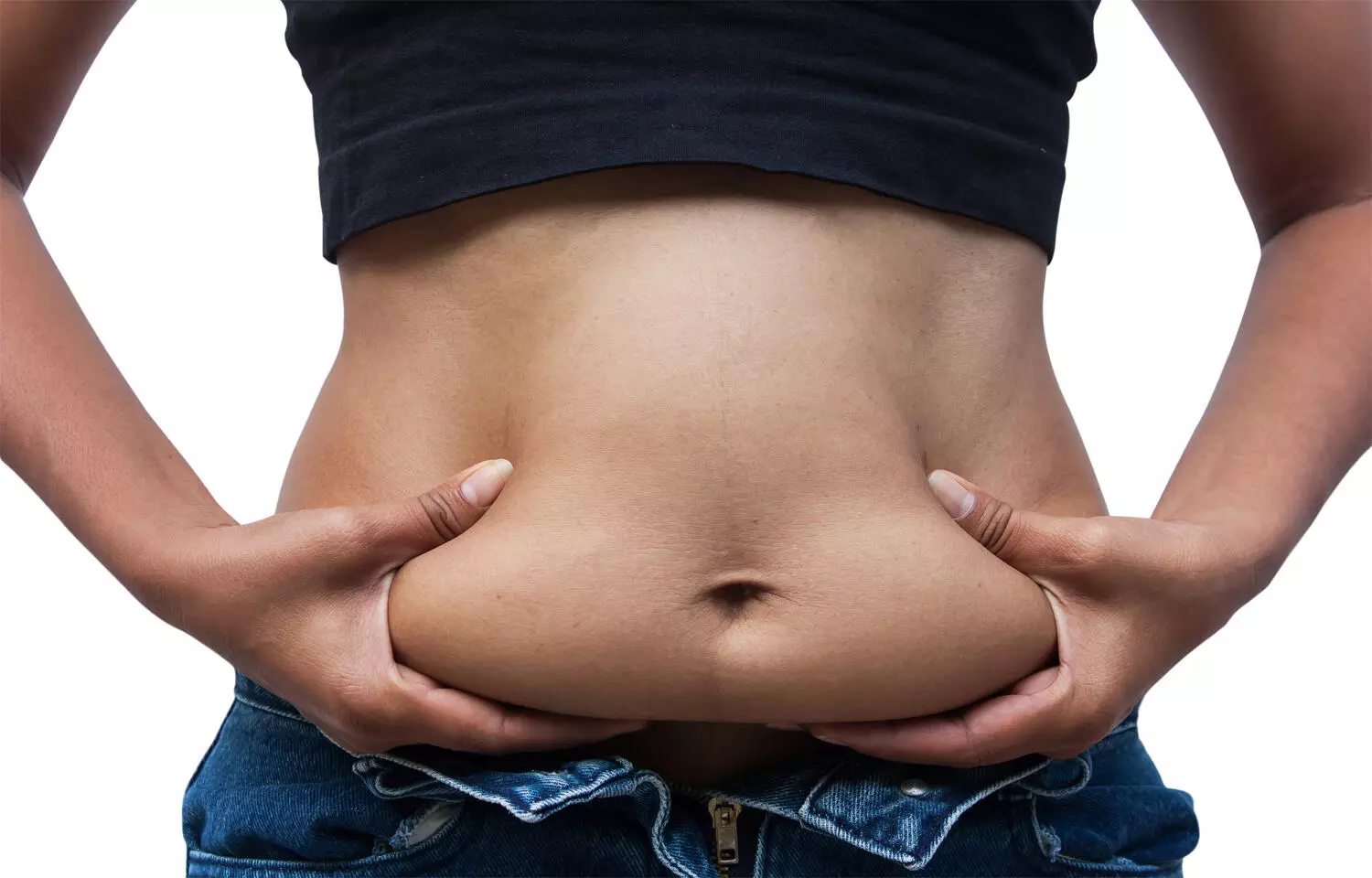 According to a new study, visceral obesity is likely to lead to subclinical cardiovascular problems in young people. In adults, visceral fat is connected with an increased risk of cardiovascular disease, although research in children and adolescents is sparse. As a result, this study examined the correlations between visceral fat and arterial stiffness in adolescents with normal weight, obesity, and type 2 diabetes to see if they were independent of clinical estimations of body fatness.
The findings of this study were published in Pediatric Obesity on 19th October, 2021.
This cross-sectional study included kids ages 10–23 years (67 percent female, 56 percent non-black) with a healthy weight (BMI 5th–85th percentile, n = 236), obesity (BMI 95th percentile, n = 224), and type 2 diabetes (BMI 95th percentile, n = 145). Dual-energy X-ray absorptiometry was used to determine visceral fat. Applanation tonometry was used to measure the carotid-femoral pulse wave velocity (PWV). For the final analysis, the obesity and type 2 diabetes groups were pooled. Age, gender, ancestry, and mean arterial pressure were all taken into consideration in the analyses.
The key findings of this study are stated as follow:
1. Visceral fat and PWV were higher in obese kids compared to healthy weight young (p 0.001).
2. Visceral fat was related with PWV in kids with obesity but not healthy weight (p 0.001) and was predictive of PWV beyond BMI and waist circumference.
In conclusion, children and young adults who were very overweight demonstrated a slight relationship between visceral fat and arterial stiffness that was independent of body mass index (BMI). The link was not seen in people of normal weight, probably because their visceral fat deposits are too tiny to have an influence on cardiovascular health. Because cardiovascular health progresses from adolescence to adulthood, longitudinal studies in obese children are needed to determine the role of visceral fat in lifetime cardiovascular disease risk as concluded by the researcher.
Reference:
Higgins S, Zemel BS, Khoury PR, Urbina EM, Kindler JM. Visceral fat and arterial stiffness in youth with healthy weight, obesity, and type 2 diabetes. Pediatr Obes. 2021 Oct 19:e12865. doi: 10.1111/ijpo.12865. Epub ahead of print. PMID: 34668336.
Source : Pediatric Obesity