Al in Cardiology Care: Role of Government, Technocrats, and Industries "CSI CON 2021"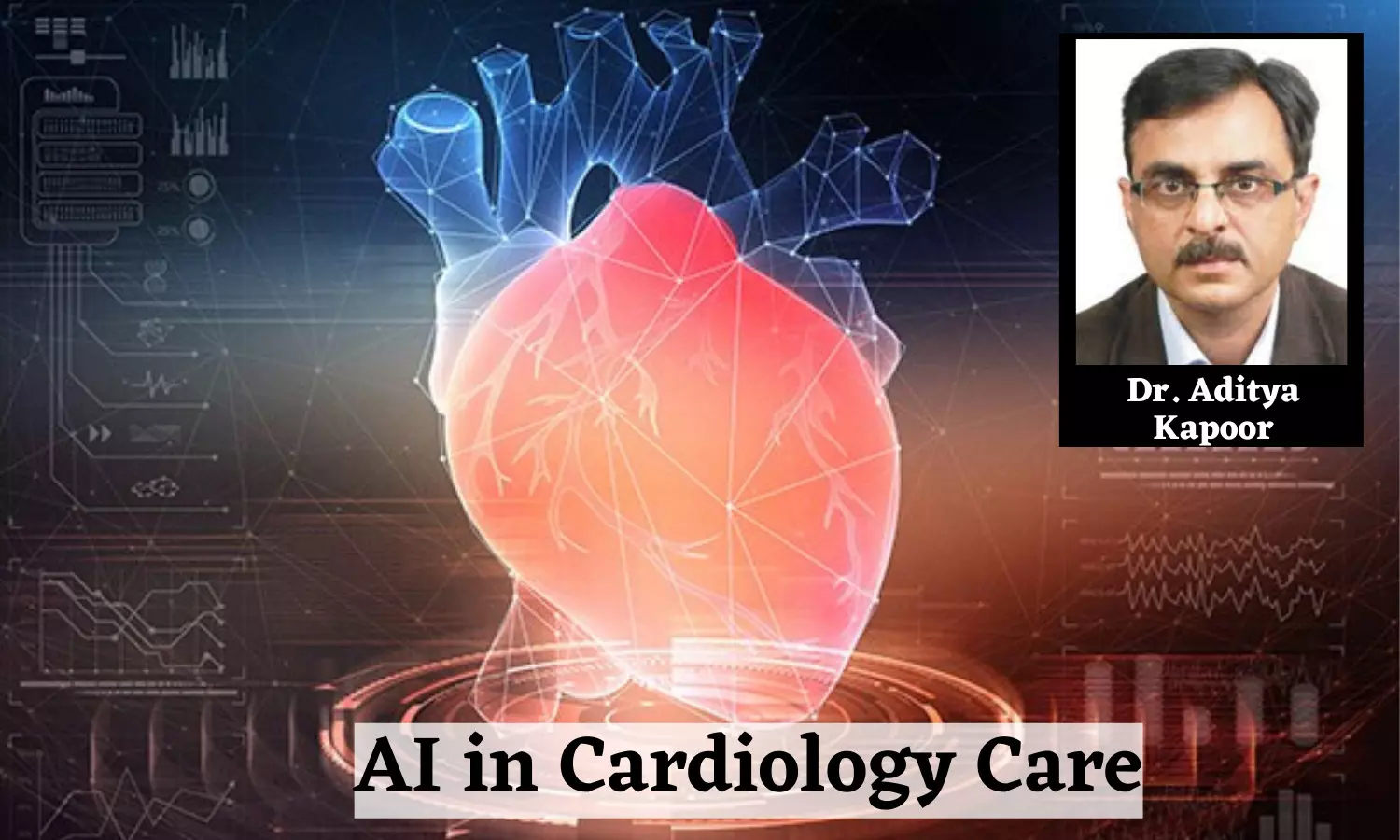 In the near future, healthcare systems and especially cardiologists are expected to interpret and integrate information from various fields of biomedicine, provide enhanced skill-sets with greater efficiency and personalized care to their patients. Artificial intelligence-based tools represent an important forward step in developing personalized models from patient data and integration of precision medicine into Cardiology in the years to come. Therefore it is essential for cardiologists to get an in-depth understanding of the applications, fundamental strengths, and limitations of this modality.
The challenges of AI in healthcare include a high cost and technological complexity, need for quality training, impersonal and lack of human touch, and inherent biases in algorithms based on pre-existing demographic inequities.

Important Legal issues include ensuring patient consent and privacy of sensitive medical data, questions of apportionment of liability among the practitioner, hospital, and the AI system developer, trainer/manager/AI robot in case of an act of medical negligence especially when it is often difficult to determine whether the physician could have recognized the flaw in the AI at some point during the treatment and changed the strategy.
An important factor is 'foreseeability' that means that for an individual to be held liable for negligence, the damage that occurred must be ordinarily 'foreseeable' and this may not often be applicable when AI systems perform a medical diagnosis and treatment. For transition to an AI-enabled workforce in specialized fields such as healthcare, some of the existing laws may also have to be amended. Presently intermediary service providers (ISP's) in IT are merely considered carriers of content, and barring exceptions, under Section 79 of the Indian IT Act, such services would not be held liable for the substance of the content.
The accuracy vs interpretability trade-off (black box phenomenon) may also limit the applicability of AI systems in high-stakes decision-making. Transparency mandates opening up opaque black boxes especially when Interpretable models can provide a technically equivalent, and possibly more ethical alternative to black-box models and they allow understanding of how predictions are actually made.
Although the Government of India has not issued any national formal policy document on AI, few guidance documents have been recently issued by the NITI Aayog including National Strategy for Artificial Intelligence #AiForAll (issued June 2018), Working Document: Towards Responsible #AIforAll (issued August 2020) and the Working Document: Towards Responsible #AIforAll (issued November 2020).
These documents highlight the potential of AI for accelerating economic growth but also recognize the ethical and fundamental concerns, emphasize the social potential of adoption of AI and focus on inclusivity, adopting the theme 'AI for All.' It is reiterated that AI and ML developers and stakeholders should understand the importance of self-regulatory exercises to avoid legal and regulatory red-flagging by the Government.
The European Union's General Data Protection Regulation (May 2018), which is one of the toughest privacy and security laws in the world also declares that the protection of personal data is a universal human right. Article 21 (Affords the right to opt-out of processing personal data) and Article 22 (mandates that citizens can contest "legal or similarly significant" decisions made by algorithms and appeal for human intervention).
Summary: The widespread availability of digital healthcare data and the need for rapid synthesis and analysis of such data, is likely to lead to increasing penetration of AI into healthcare. The expanding footprint of AI includes clinical decision support systems, assessment of electronic medical record-based data, image and intraprocedural video analysis for diagnosis and therapeutics, and robotics amongst others. Although it can potentially transform the health care delivery system, specific challenges pertaining to AI need to be recognized and addressed, if its true promise in Cardiology is to be realized.

A basic tenet of medical decision-making is whether the benefits of an approach outweigh its risks and a balanced approach towards AI is needed. Visionless implementation of AI without a robust legal framework is inadvisable and a comprehensive legal framework of checks and balances must be developed to ensure compliance so that the benefits of medical AI outweigh the potential risks. It is time for the Indian policymakers to step in and pave the way for a successful transition of India's healthcare sector into the age of AI by considering all legalities while designing, implementing, regulating AI in healthcare and involving all stakeholders in this process.
We as cardiologists should get proactively involved in assessing the quality and applicability of AI into appropriate translation to the clinical sector. The integration of AI into Cardiology should be viewed as a welcome step.
The above article is a synopsis of the presentation/talk presented by Dr. Aditya Kapoor at CSI Conference 2021.