CAT refuses to entertain ex-AIIMS deputy director plea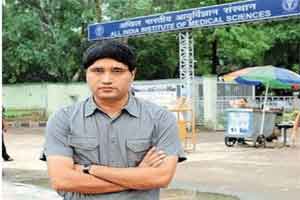 New Delhi: The Central Administrative Tribunal (CAT) has refused to entertain a plea of a former AIIMS deputy director to remove him as a party in a case seeking contempt proceedings against him and an ex-director of the institute for allegedly filing forged documents before it.
The application of former Deputy Director (Admn) V Srinivas came after the CAT had on April 19 sought his reply along with former director M C Mishra on the plea of IFS officer Sanjiv Chaturvedi.
The tribunal then dismissed it as withdrawn.
Srinivas had claimed that the documents were filed by him in a case, pending before CAT, in his official capacity as Deputy Director (Admn) and not personal.
He had claimed that if the plea was not allowed he would "suffer irreparable loss".
Chaturvedi had sought initiation of contempt of court proceedings against them for allegedly violating CAT's last year order in a matter related to re-writing his Annual Performance Appraisal Report (APAR).
In his plea, Chaturvedi had asked the tribunal to set aside January 21 AIIMS order for making entries into his APAR for the period from December 17, 2014 to March 31, 2015.
He had also sought a direction to the Centre to take appropriate action against Srinivas for his "various omissions and commissions".