Chhattisgarh: Doctor from Shaheed Hospital arrested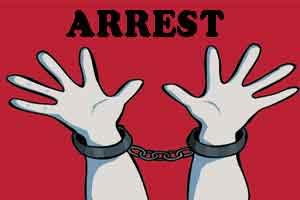 Chhattisgarh: Dr Saibal Jana, a renowned medical practitioner from Shaheed Hospital at Dalli Rajhara in Chhattisgarh has recently been arrested on alleged charges of an incident which took place 25-years back.

The details on the alleged charges reveal that Dr Jana was involved in a case of police firing on July 1, 1982. At that time there was an agitation by workers and their families in Bhilai which resorted to police action. As a result of which 18 people were killed and many were injured.

Jana's alleged involvement in the case and his subsequent arrest has shocked the patients and the workers of the hospital alike. Peoples Union For Civil Liberties (PUCL) has expressed this development as harassment of a public figure.

Sudha Bharadwaj from PUCL has implied in her statement that this news is very disturbing as it arrests a man like Dr Jana who has been attached to many committees of the state government. He has handled many medico-legal cases for cops and now he has been arrested for a case that is two decades old.

"The arrest was made on the allegation that I was on the run. This is ridiculous as I hardly went out of Dalli Rajhara area in last two decades. After I fell sick, they admitted me to district hospital in Bhilai and later shifted me to Apollo hospital on Friday," Dr Jana told TOI on phone.

Dr Jana said a court in Durg district ordered his arrest when he along with five others went to surrender. "All other accused got bail. I was told, I was not present in any hearing of the case. I wasn't aware there was any case pending against me. I haven't received any letter or warrant earlier," said Dr Jana, who was booked under Section 333 (voluntarily causing grievous hurt to deter public servant from his duty), Section 157-158 (harbouring persons hired for unlawful assembly) by Bhilai police. Jana said he would file for bail in a couple of days.