Ceiling Falls in Labour room at Doon Hospital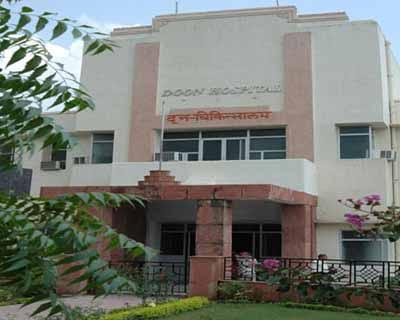 Dehradun: In an unfortunate incident at Doon Medical College and Hospital, a portion of ceiling of the labour room fell down at hospital premises just after the delivery of a baby. Luckily, both the mother and new born were not injured in the accident. The hospital staff was taking care of expectant mothers and newborn inside the labour room when the incident happened.
Immediately clarifying the incident,  the doctors and officials of the hospital said that, "the ceiling fell next to the mother and child" and not "on them" and therefore, a mishap was averted."
 Soon after the incident, the medical superintendent of the hospital, Dr KK Tamta immediately held a meeting with officials and members of the UP Nirmaan Nigam who had done the construction work at the hospital.
Speaking with the TOI, Dr KK Tamta said, "Actually, it was quite an old roof and it suddenly broke off and fell on the false ceiling which couldn't bear the pressure of roof piece. There is no casualty but the development agency is alarmed over the incident and has been directed to amend the roof."
It is reported that before the incident,  the Medical Council of India (MCI) team had inspected the hospital in this regard before to give its green signal for the smooth functioning for the academic session at Doon Hospital.
Read Also: Uttarakhand: MCI to take final decision of Doon medical college
The hospital authorities has sorted out the matter, all the repairs of the labour room has been completed. The mother and new born have been shifted to the another room.
Earlier, the MCI had rejected the proposal of a medical college at least three times. But this time, the hospital authorities were confident and looking forward for the Positive response from the Medical council of India (MCI).