Centre has asked states to ensure safety of doctors: Nadda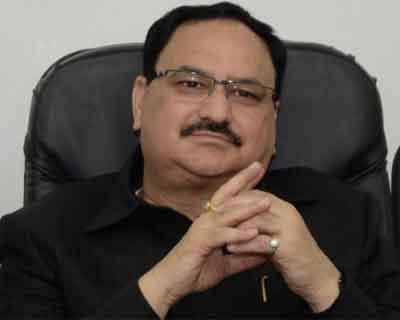 New Delhi: Union Health Minister J P Nadda said the states have been asked to ensure the safety of doctors, a statement that comes in the wake of assault of a medico by the relatives of a patient in Maharashtra.
"Instructions have been sent to the states that there should be safety of the doctors," he said in the Lok Sabha while replying to a debate on the 'The Mental Healthcare Bill'.
Nadda said he also had talked to the Chief Ministers of various states on the safety of doctors.
Last week, a doctor of a civic-run hospital in Dhule was allegedly beaten up by the relatives of a patient.
Angry over it, the resident doctors across Maharashtra went on a strike.
Nadda's response came after NCP member Supriya Sule raised the issue in the Lok Sabha today and demanded the Centre's intervention for protection of the medicos in Maharashtra.
Sule said that in the assault, doctor Rohan Mamorkar has almost lost vision of one eye, has a fractured skull and is now battling for life.
"I urge the Health Minister to talk to chief ministers of all the states and ensure their security," Sule said.